If you haven't jumped on the bodysuit bandwagon already, then what are you waiting for?
Due to their flattering design, comfort, and ability to be dressed up or down to suit all occasions, bodysuits have continued to be a key feature in many people's wardrobes.
If you're wondering what all of the hype is about, then keep on reading to discover why you shouldn't be missing out on the bodysuit trend.
Flattering
Thanks to their material and design, bodysuits are a flattering outfit choice for all women. Although the idea of a garment that fastens at the crotch may seem impractical, this design means that the fabric completely smooths out your stomach and doesn't allow the existence of lumps and rolls that can peek out over your pants.
The stretchy material of a bodysuit is also great at slimming down your silhouette and creating the illusion of an hourglass figure. Overall, the form-fitting nature of bodysuits means that they can almost function as shapewear in addition to normal clothing, making them an extremely flattering item to wear.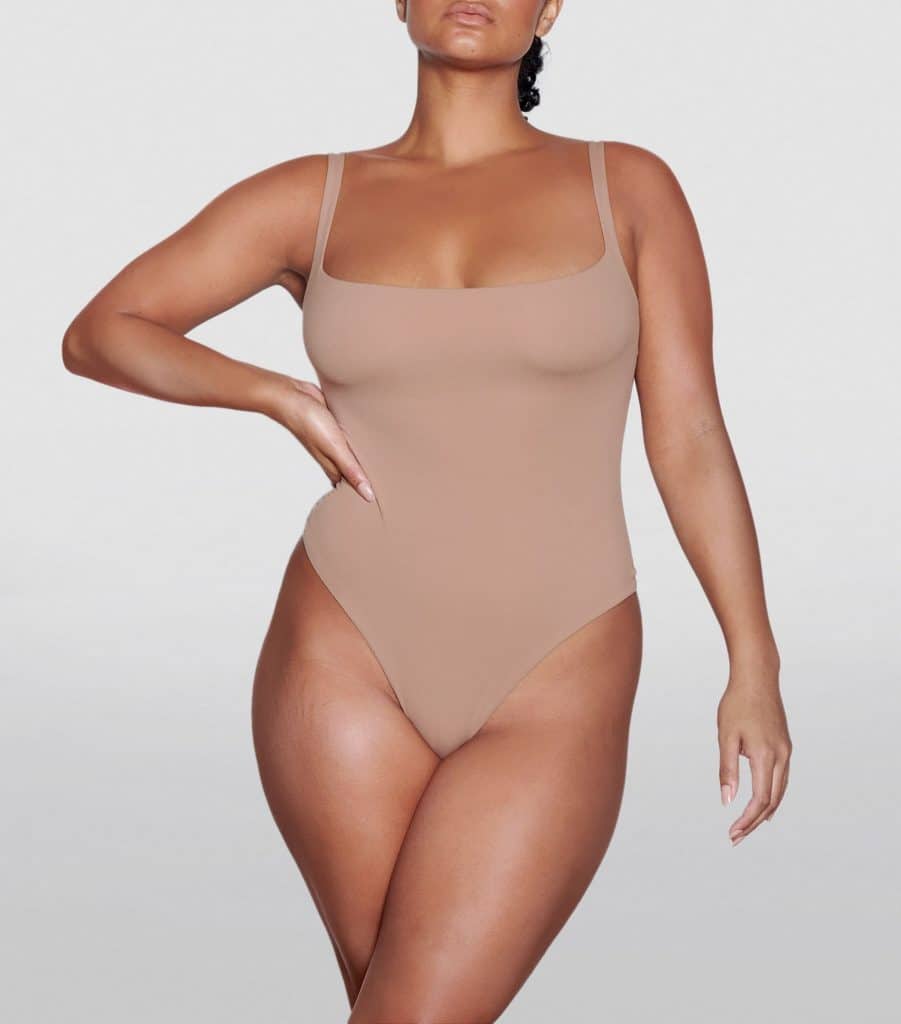 Comfortable
If you're thinking that bodysuits must be uncomfortable since they're so slimming and form-fitting, then you'd be mistaken. In fact, bodysuits are one of the most comfortable items you can wear thanks to their soft, stretchy material that doesn't dig into your skin. Since the fabric isn't restrictive at all, you can move around as much as you like without discomfort, which makes bodysuits great for all kinds of outfits such as casual outfits, athleisure, and loungewear.
Layering
Another reason why bodysuits should be a key part of your wardrobe is that they're incredibly versatile. Depending on your preferences, you can either wear them on their own or use them as a base layer for your outfits. T-shirt bodysuits and off-the-shoulder bodysuits are great standalone items, and cami bodysuits and lace bodysuits can easily be layered with oversized button-down shirts and leather and denim jackets to create a casual yet stylish look.
All seasons
Bodysuits are also extremely versatile because they can be worn in all seasons. Since they're a great base layer for your outfits, you can add shirts, jackets, and even sweaters on top when the weather is cooler. During the summer, cami bodysuits can be worn alone with shorts to create a trendy summer outfit that'll keep you feeling cool and looking good.
Formal outfits
If you're going on a night out or to a formal event, bodysuits are still a great outfit option. Whereas t-shirt bodysuits and cami bodysuits are more casual, other styles like off-the-shoulder bodysuits add a touch of elegance to your outfit, making them a great choice for more formal occasions. To easily dress up your bodysuit for any formal event, you can simply add a blazer and smart pants or a pencil skirt, and then complete the look with accessories.
You definitely shouldn't miss out on the bodysuit trend. These flattering and comfortable items of clothing can be worn on their own or layered with so many other clothes to create both casual and formal outfits.