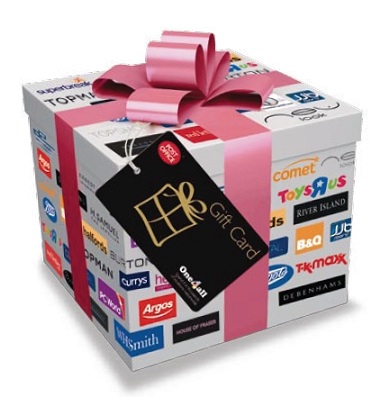 Need a hand injecting a fresh spring zest into your wardrobe? We're sure £500 could do the trick.
We've teamed up with our friends at the Post Office to give away a £500 gift card to one lucky reader to kick-start the new season in style – and the best part is you can spend it at a whole host of hot high street stores.
From Topshop to House of Fraser to Debenhams and Boots, you've got free reign to shop £500 in over 17,000 outlets, so you can spend what you like, when you like, where you like.
Pretty good, huh? To enter, simply sign up to our newsletter below by Thursday, 31st March – and to increase your chances of winning, follow us on Twitter and become a fan of us on Facebook.
Good luck, guys!
Competition is open to UK readers only and closes at midnight on Thursday, 31st March. Winner will be announced on Friday, 1st April (no April Fool's, we promise).

You'll be surprised at just how many services the Post Office® now offers; everything from mortgages to broadband and insurance. For those of you feeling a little stretched, they have a credit card which can be used at home and abroad – speaking of which, you can even use the Post Office® when sending money abroad.