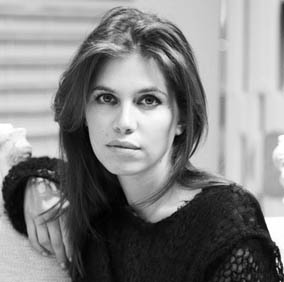 Yesterday, we revealed that Dasha Zhukova could be lined up to replace Katie Grand as editor-in-chief at Pop and now we have confirmation that the rumours are in fact true.
Bauer Media announced that Dasha will take over where Katie left off. While everyone is speculating on Katie's thoughts about the new editor-in-chief we do know that co-founder of Pop, Ashley Heath approves of Dasha ushering the magazine into a new phase. Heath will stay on with Pop as editorial director and together the pair will lead the new team (Katie took practically all of the ex Pop staffers to Love) from their London offices.
On her latest role, Dasha said:
'I am tremendously excited to take on this challenge. I feel it's the perfect time to be showcasing and encouraging new energy and talent. I have always admired POP for its visual vibrancy. Extending its remit for a new era is a stimulating project for myself and the new team. We are working hard on a complete revamp of the magazine in order to provide a broader point of view focusing also on art, contemporary culture and the globalisation of all things pop-related.'
It appears that Dasha's BFF Olympia Scarry will not be on board as previously thought. We do know however that an editorial board which includes Julia Restoin Roitfeld, Daphne Guinness, Peter Saville, Alice Rawsthorn, Sam Taylor-Wood, Rebecca Wilson and managing director of Pop, David Davies will all be on hand to provide support for the magazine.
Davies who also manages Bauer Media's women's portfolio, said:
"Dasha's formidable recent track record and reputation worldwide means we have a truly exceptional and talented editor-in-chief to replace Katie Grand and take Pop to a whole new level."
A Pop website is also in the works but we're going to have to wait till September for the unveiling of the magazine under Dasha's guidance.
Are we going to see a war of two worlds unfold? Like Elle vs. Vogue will we have Love vs. Pop? Or will they play nicely?
This post appeared first on MyFashionLife.com