Last Updated on 19th October 2013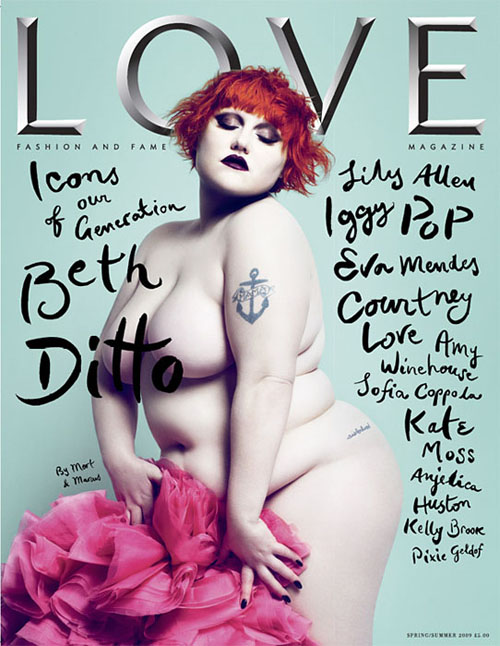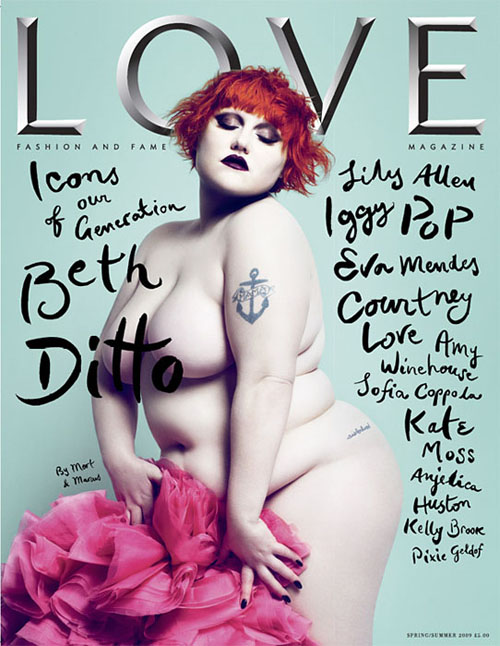 The moment we've all been waiting for: the first issues of LOVE have been released. It's a very exciting affair. In a mad frenzy the magazines were grabbed, and a fashionista blood bath ensued.
A slightly calmer scene (by this I mean before crowds were allowed into the store, after that it was bedlam) was at Dover Street Market on Valentine's where Katie Grand had a very chic love in. At the love in you could pick up objects of love as created by top fashion designers especially for LOVE. These included Pam Hogg mugs, Stella McCartney underwear as well as t-shirts created by GAP featuring the front cover.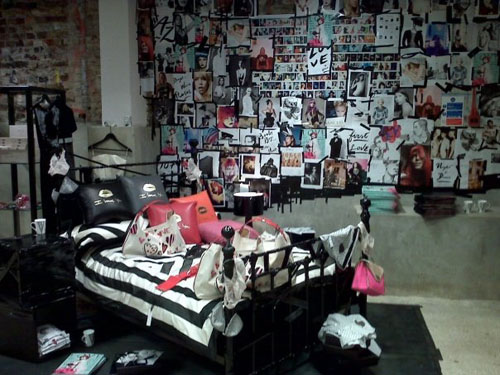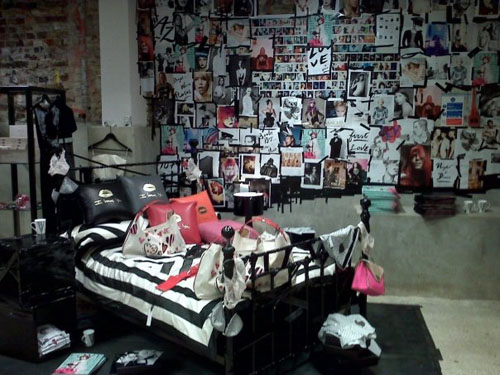 One of the most exciting things is that the rumours were true. Fashion whispers proved to be right, Beth Ditto is the covergirl. The front cover has been shot by Mert Alas and Marcus Piggott, and is of course styled by Katie Grand. Beth is a perfect choice for the first issue's cover, acting almost as a muse to Grand, can you remember a Pop without her? And I have to say I'm loving the duck egg blue and hot pink. LOVE intends to be a more 'real' magazine, where as Pop was all styling and gloss, LOVE is to be raw. Talking to the Times, Grand explained:
"This time last year I said I really wanted to do an issue with no retouching. I don't want to see a redrawn image of a woman , I'm just not interested. It feels too glossy, too shallow…
This is further seen in a shoot with Kate Moss, taken in a point and click style at a Madonna concert. The first issue is out officially on Thursday, 19th February and is titled 'Icons of our Generation', it costs £5.
As soon as possible we'll post up some pics so you can have a look for yourself. But for now I hope you're tantalised by the front cover. But what I'm wondering is; what will become of Pop? The next issue is due out in the autumn; will it be a total re-haul or a LOVE copy?! We'll just have to wait and see.
[Source]