[noskim]
Everyone loves a good summer wedding. But let's face it, summer weddings in England are very few and far between, which is why happy couples continue to plan their big day in the autumn/winter season… at least you know what you're getting weatherwise and won't be kidding yourselves.
So with that in mind, we've been seeking out some wedding-appropriate outfits should any of our friends decide to do a Blake Lively and Ryan Reynolds and tie the knot any time soon.
If like me you're slightly vertically challenged and are lacking in height, Precis is one of the best ports of call for finding gorgeous petite clothing. We can't all have Kate Moss legs (sniff)! Here's a few of my current faves on the website:
Autumn Bloom Shift Dress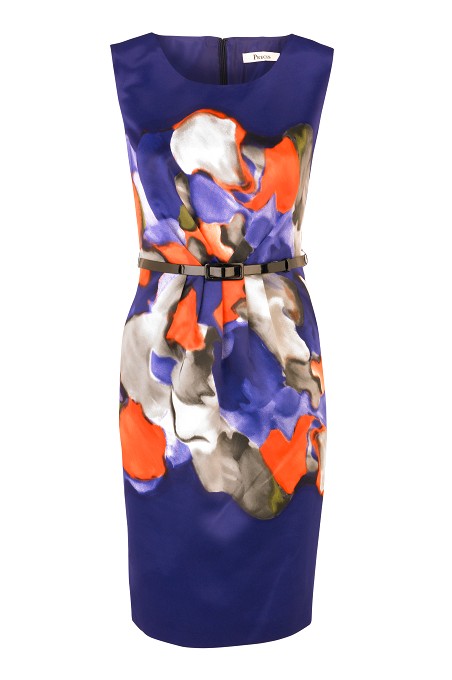 I utterly adore this Autumn Bloom Shift Dress. It has two of the new season's hottest colours – purple and orange – and has a gorgeous waist defining belt too. I'd pair it with some super-high orange platforms if I'm feeling bold or nude ones if I want the dress to do all the talking and a simple nude/grey shawl to complement the colours.
Spot Print Jersey Dress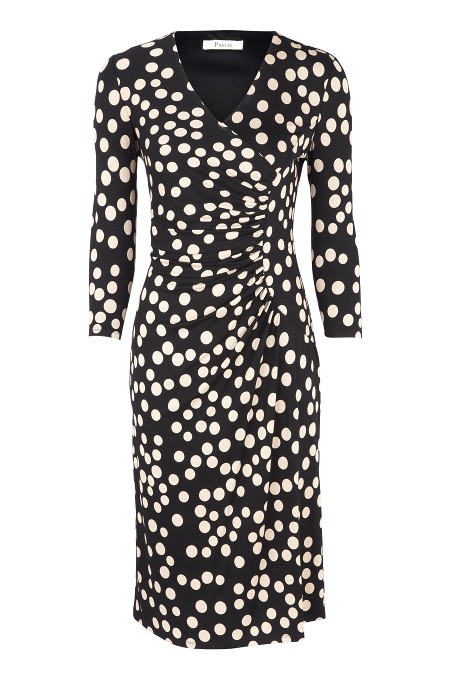 If it's a fellow-Greek wedding I'll be attending, I know I'm going to be doing a lot (and I really do mean a lot) of eating, so I'm going to want a dress that lets me do that without restriction. This Spot Print Jersey Dress with its Diane von Furstenberg wrap-style detailing is perfect – and the busy design is wonderfully distracting! I'd definitely wear this with some Anna Dello Russo style bright and chunky accessories!
Navy Satin Dress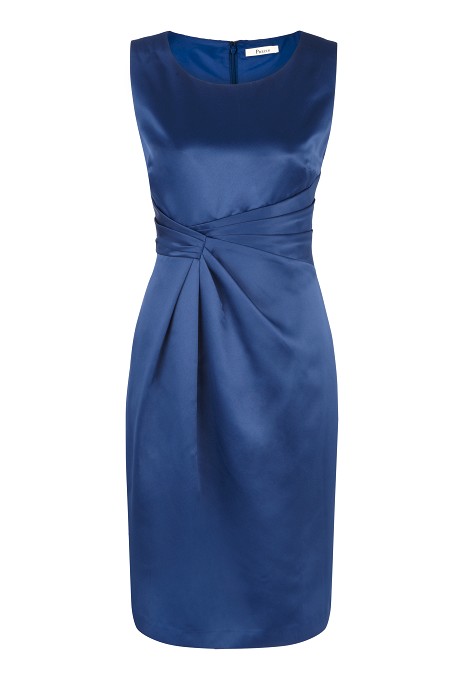 There's something very Kate Middleton about this dress which is probably why I was instantly drawn to it!  This is a great piece to wear to the wedding of a really close friend or family member, as nothing says formal quite like satin. Some gorgeous beige accessories would bring out the colour of the dress even more, so that's definitely what I'd look for if I was snapping this up.
Black and Ivory Fascinator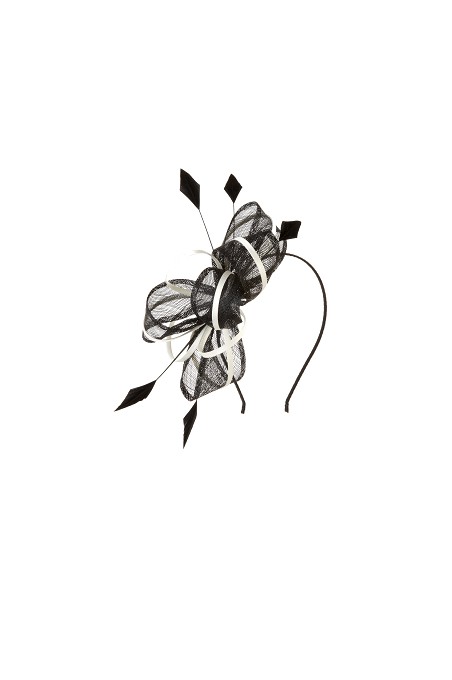 The fascinator is the ultimate wedding accessory, and this Black and Ivory piece is safe enough to pair with a number of different outfits, but attention-grabbing enough to make a statement and complement the outfit.
Scarlet Frill Dress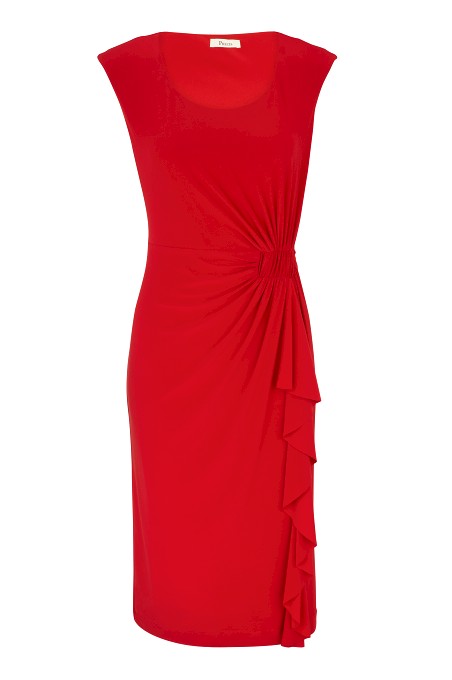 If you're after something a little bit sexy and daring, look no further than this Scarlet Frill Detail dress. The round neck and gathered detailing makes it super-flattering, and you don't need me to tell you how seductive the colour is. I'd wait for a really cold day and wear it with a super large fur… Anna Wintour eat your heart out!
[/noskim]
This post appeared first on MyFashionLife.com