Last Updated on 7th October 2008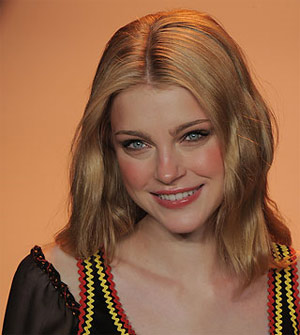 It's a given that models look to a second career to increase their earnings.
Most turn to acting (Gemma Ward and Naomi Campbell), a couple go down the singing route (Heidi Klum, Agyness Deyn, Naomi Campbell and Carla Bruni). A few try their hand at clothing lines (Christy Turlington, Kate Moss and Mila Jovovich) and the odd one launched a line of lingerie (Elle Macpherson). Jessica Stam on the other hand has opted for something more unconventional.
The Canadian beauty who inspired the "Stam" bag is going for her pilots licence. Yes you read correctly. Apparently, it's something she's always wanted to try. Talking to WWD backstage at Galliano she said,
"Being above everything gives you a natural high; a body rush."
[Image]