Last Updated on 19th October 2013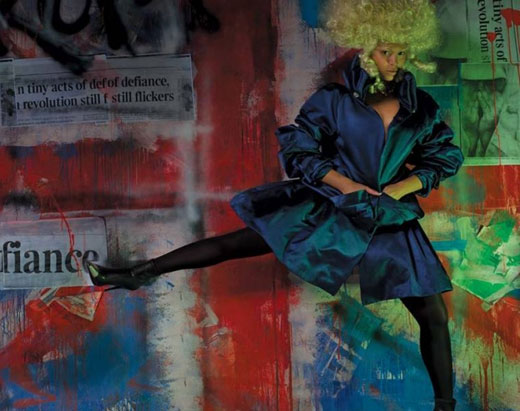 Style icon… Beyonce…the two words are rarely (if ever) uttered in the same sentence. Is that about to change? Since the un-official announcement of her marriage to Jay-Z and the announcement of a third solo album…oh and an alter ego dubbed Sasha Fierce, B's sense of style has done a u-turn.
Queen B or Sasha Fierce (honestly we can't keep up!) is on a mission to up her fashion credibility. She's opted for more fashion forward photo shoots to promote her latest album and the golden haired one spent six hours in Topshop while in London last week – (sources say it took two hours to check out all her purchases which included Ashish's complete collection). Her sparkly jewel tone numbers have been replaced with classic, minimal pieces and she recently gained a few brownie points when she chose to wear and perform in Gareth Pugh at the MTV EMA's. A self-confessed fan of Chanel and a lover of all things Alexander McQueen and Jean Paul Gaultier, Pugh was definitely an odd but a successful choice.
Her fashion evolution could be credited to her nemesis Rihanna who's always had a stylish edge over her rival. It could also be down to Etta James. Beyonce plays Etta in the new movie Cadillac and it appears the character left an impression on her. Speaking to Gotham magazine Beyonce admitted,
"One thing playing Etta James taught me is to be fearless, she adds. "And it taught me I can't be afraid or ashamed of the things that I like, even if it's shocking to people. I know it's time to take a chance. I don't have a need to do another record to make more money or become a bigger superstar.
Is it all a little too late? Often criticized for being boring and ostentatious can Beyonce ever be a style icon in your eyes? Or will she forever be an over-styled pop diva?
My two pence worth? Roisin Murphy looked good in Pugh but Beyonce was smoking hot! However to go as far as dubbing Beyonce a style icon is like crediting Victoria Beckham as a fashion designer…it's a dream for both but not exactly the reality. But who knows…I might have to eat my words in a year or two.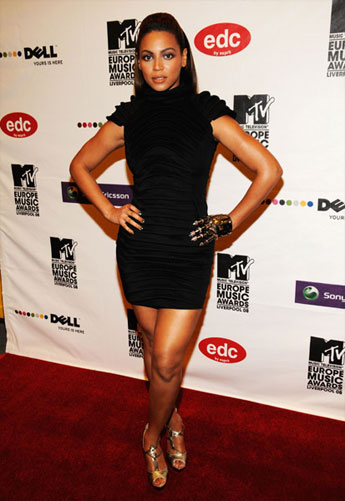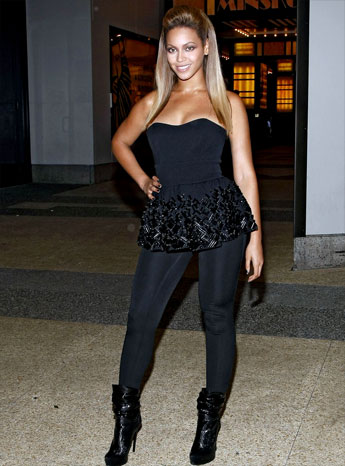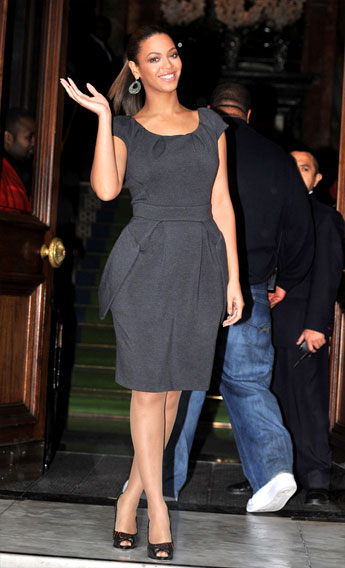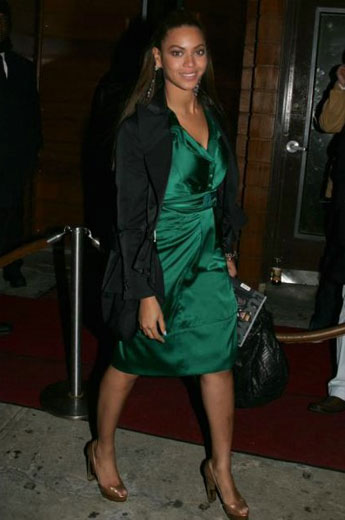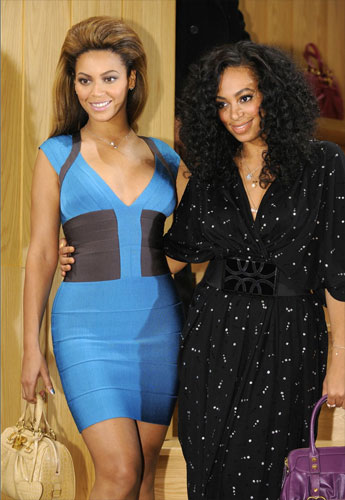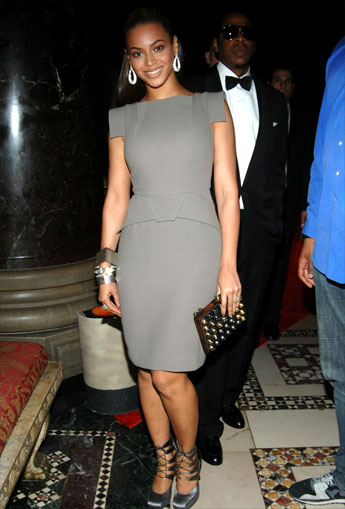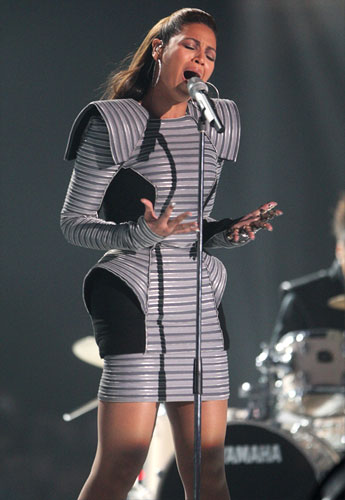 [Images]