Last Updated on 19th October 2013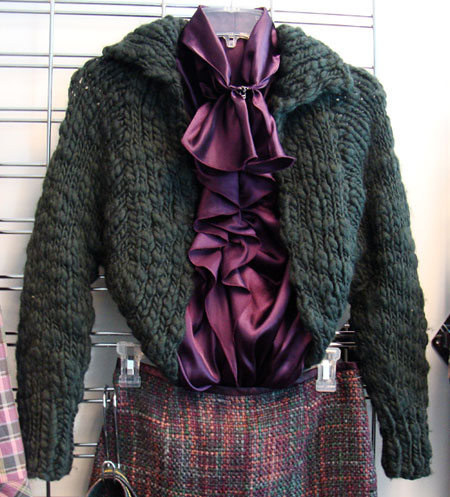 Last week Monday, TJ Maxx put up thirteen reputable bloggers for a daylong event at their Farmingdale, MA (near Boston) offices to demystify the world of off-price retail. No magazine editors—just bloggers and it felt empowering for our medium.
Chatting with the likes of Shoe Smitten's Anna Basham, Fashion Bomb's Adriana Nova and the lovely duo of Angie and Greg Cox of You Look Fab let me know that there are likeminded bloggers passionate about style and fashion!
On the evening prior to the fun-packed proceedings I'm soon to speak of, TJ Maxx put us up in the impressive Fairmont Copley Plaza for the night, (I didn't get any personal pictures sift through the site for your own viewing pleasure) and took us for a bite to eat at Skipjacks. Both the hotel and dinner were a fantastic prelude to Tuesday's activities which saw the TJ Maxx President, Senior Vice President of Marketing and Manager of Media Relations spend their time unravelling TJ Maxx's elusive business structure for us bloggers.
For a few of us, myself included, the world of off-price retail was a mystery. The mantra behind the fashionomics (as TJ Maxx so eloquently terms it) of off-price retail is simple: selling clothing and accessories from major-label brands at low prices. The economics is even simpler by virtue of
1. the solid relationship TJ Maxx's buyers have with a plethora of vendors the world over.
2. the opportunistic buying strategies TJ Maxx employs in favour of more traditional department store methods of buying.
When a department store reneges on orders due to poor sales or errs in forecasting trends, overrun is the end result and this excess product is snapped up by TJ Maxx from vendors at a slashed price. In turn, this marked down price TJ Maxx receives is generously extended onto the consumer in the form of close to rock-bottom prices for choice, high-end items. Moreover, this expedient type of buying occurs year-round unlike department stores that purchase merchandise seasonally so you, as the consumer, never really miss a beat. Now if you can wrap your head around this concise little spiel, then you have a firm hold on the nuts and bolts of off-price retailing.
The model however does have an adverse effect. Karen Coppola, the Senior Vice President of Marketing, spoke of the negative perceptions TJ Maxx receives when it's pitted alongside discount or high-end department stores. Quite frankly, I can admit to having a difficult time putting my finger on which category TJ Maxx falls under. Is it a discount store? Well, technically yes when you can score a purple silk Marc Jacobs' dress for $79.99!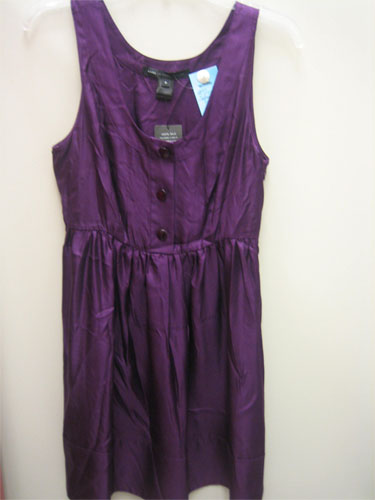 Does TJ Maxx compare to Macy's, Nordstrom or Neiman Marcus? Naysayers are quick to disagree and quip about the quality and the brands at TJ Maxx being comparable to Walmart. Granted, less than five percent of TJ Maxx's merchandise has unnoticeable irregularities, a minute hallmark the company has been unable to shake over the years.
However, the fact is that carrying a characteristically prim Marc Jacobs dress or a cream and black Michael Kors tunic dress is not mark of a fashionably fledgling brand and when TJ Maxx can afford to stock the likes of Catherine Malandrino, Vera Wang, Versace and a host of other high-end brands, it's kind of a slap in the face to be contrasted stores such as Walmart and a slight to be excluded from the rung of high-end department stores.
Despite the misconceptions, none of these issues truly faze TJ Maxx. They take pleasure in their gutsy off-price business model and it came across in each respective presentation made by the executives.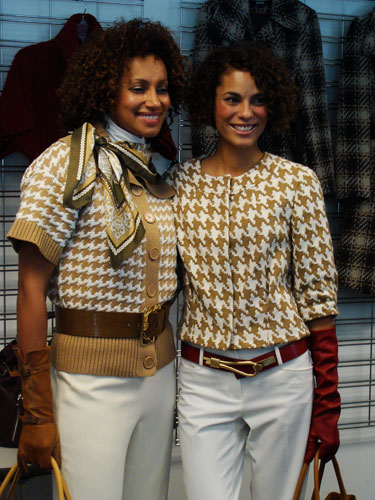 All this talk of off-price retailing was capped off with a themed game titled the "The Price Is Right in which items from TJ Maxx were modelled and we all had to guess the price to claim each coveted item. As a man amongst women, the odds were stacked against me. Pregame jitters got the best of me as I overshot my first four guestimates by a good $100. Nerves were one thing, but I was equally hard done by the fact that some of the prices were just too good to be true. Eventually I nabbed a Michael Kors bejewelled tunic dress that was originally priced at $157. My guess: $49.99!
Afterwards we were off to do some heavy duty taste-testing at the TJ Maxx outlets just beside their headquarters. Having already spoiled us (the swanky hotel, the care packages filled with goodies, and the giveaways) our hosts granted each of us a $250 shopping spree.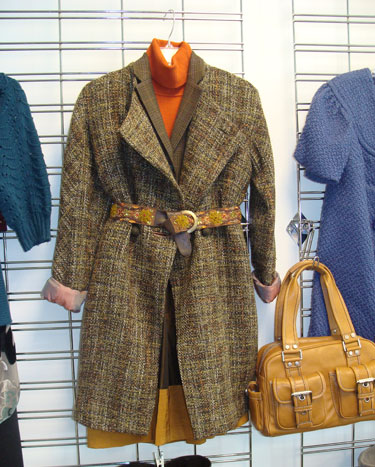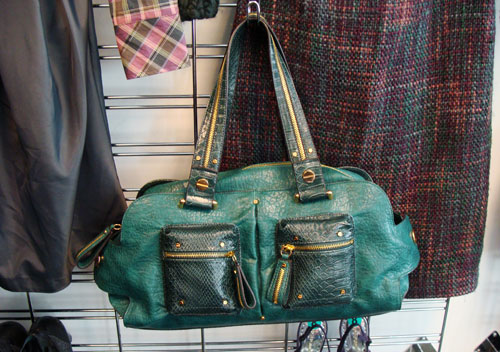 Based on the day's events, it's evident that the folks at TJ Maxx are working hard at shaking the "cluttered store stereotype that has plagued them over the years. I'd never considered TJ Maxx as a shopping destination and truth be told their menswear department could do with some touches of avant-garde, but I was mightily impressed with what they had to offer in terms of womenswear.
Dainty dresses galore could be spotted in the newly implemented boutique area called Runway at the Maxx. Similar to The Cube, Runway at the Maxx is a space set aside for appeasing the shoppers' cosmopolitan shopping tastes. The space is stocked with not only stunning designer evening wear, but it's teeming with casual and career minded ensembles and fashion forward footwear and accessories.
I'm hopeful that a boutique space for men will surface in the not so distant future….