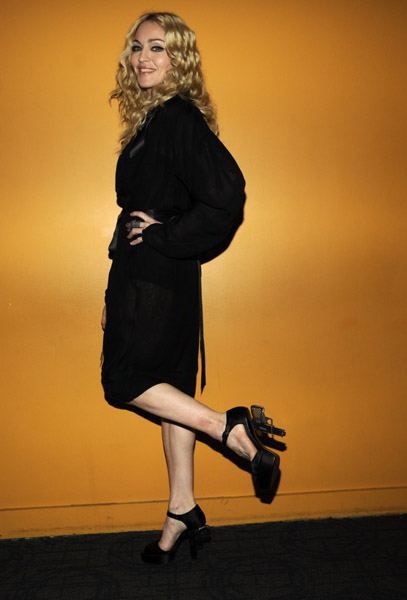 As soon as Victoria Beckham stepped out in those Antonio Beradi heel-less shoes it seemed she opened the fashion floodgates releasing upon us a vast array of weird and wacky statement heels as worn by celebs.
Madonna was literally hot on her heels making news by treading the red carpet in Chanel's 'Miami Vice' shoes (the ones with 'revolver' heels). Since then we've seen upside down heels, barely there heels, bubble heels…the list goes on.
Personally I think this is one of fashions more unnecessary extravagances, and can end up looking somewhat try-hard. You can't beat a killer 6 stiletto or sky high platform so why change a winning formula?
However some of these unusual creations might be worth a try if only in order to fathom how Victoria managed to stay remotely vertical in those Beradi's.