Last Updated on 19th October 2013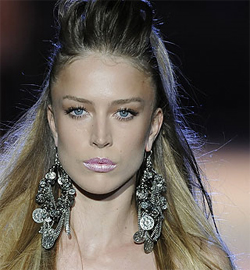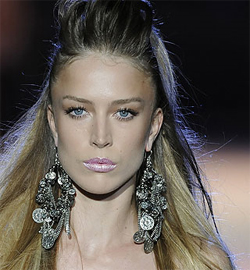 We're used to designers "pushing boundaries and creating completely unwearable and impractical items. Like those ridiculous heel-less high heels from Berardi..(yes Victoria even you looked mind-bogglingly ridiculous). Now it's time for our poor earlobes to take a battering, and surgeons have warned that this is one dangerous trend.
We've seen ultra long earrings hanging about the catwalks for a while now, and you can't move in Topshop for all the gorgeous technicolour ear chandeliers. But this season they're getting bigger but not necessarily better. Zac Posen's creations were so long that models could wind them around their necks, uh strangulation anybody?! And Louis Vuitton has created the 'Madmax' earring; a resin and wood creation which measures 6 inches in length. It does all seem a little unnecessary.
Surgeons have warned that this can be incredibly damaging to our ears, as you may imagine over time and wearing, the earlobe sags, the holes stretch and the lobes can even split in half.
Following such fashion-orientated surgeries such as calf liposuction to fit into knee high boots, toe shortening so feet fit better into heels, we now find we can have earlobe repairs.
Earlobe repair services cost £300 per ear and take 20 minutes under local anaesthetic and after six weeks you can have your ears repierced to start the whole cycle again. And now, it has been reported that women are asking for their ears to be strengthened so that they can wear heavy earrings. Surgical options include have cartilage removed from within the ear and put in the lobe or using Restylane to plump and strengthen the ear lobe.
Honestly girls, we all love fashion but is it really worth it?!