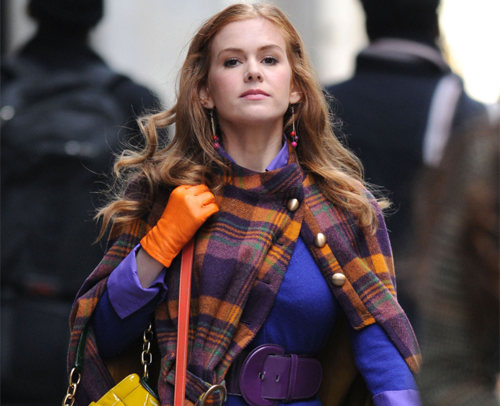 The count down is on, it's only a matter of weeks until Confessions of a Shopaholic hits the big screen, and we can't wait. Not only is it the perfect remedy to the dark February days, but we can also welcome a new style icon into our lives.
Yes, move over Carrie, with your quirky understated style, we want Rebecca in all her flamboyance. The character of Rebecca Bloomwood is played by Aussie actress Isla Fisher, and hasn't she blossomed since her Home & Away days?!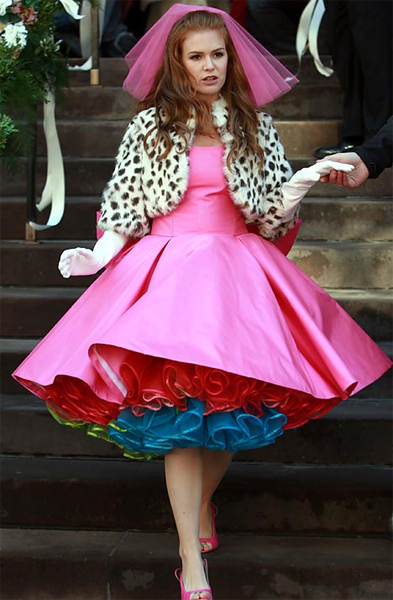 Based on the books by Sophie Kinsella, we meet our protagonist Rebecca, a financial journalist who has a rather serious shopping addiction. Add in fun, frolics and fabulous frocks and you have the perfect chick flick. Talking exclusively to People the stylist Patricia Field described her inspiration for the look of the character:
"This character just shopped her life away. Her wardrobe was massive. Her room was filled with racks and accessories all over the place, and it was like she lived in her closet. Field also described Rebecca's style as being "very harajuku. According to the stylist extraordinaire, the key is accessories, "Don't buy clothes, buy accessories, accessories in general are what really create your look, more so than your clothing. You tell a story with accessories.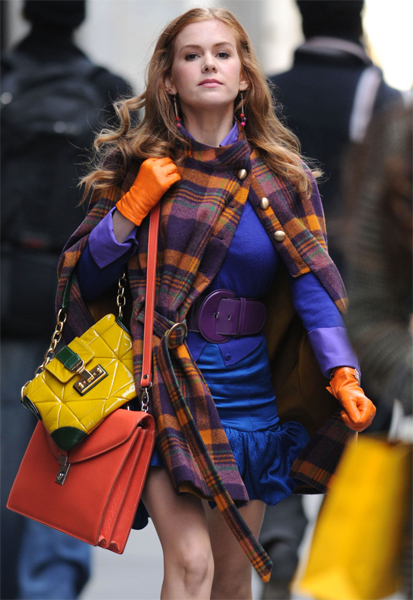 So, let's review what we've learnt: We have a new style heroine, Patricia Field is the queen of stylists, we will all be accessorizing and we will be channelling harajuku style.
Confessions of a Shopaholic opens 13th February in the US and 20th February in the UK.