Last Updated on 17th February 2009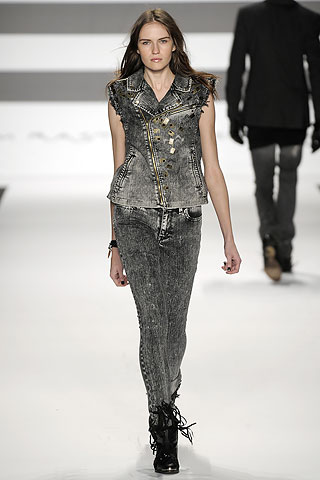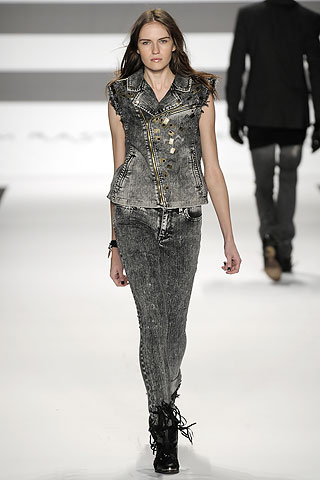 Last night, William Rast not only brought in the celebrities (naturally Jessica Biel was there to support her man, she is stunning!) but also pulled in fashions heavyweights , Anna Wintour (she is tiny!) and Carine Roitfeld (she is amazing!). It was obvious not just from Wintour and Roitfeld's presence but also from the collection that Justin Timberlake, his partner Trace Ayala and fellow creative directors Marcella and Johan Lindeberg are pushing for credibility in the fashion industry.
"New America is here, the press release declared….it continued, "and with it William Rast is embracing the renewed confidence and vision. How so? By "appealing to the desire of this evolving culture. Taking inspiration from the American classics , Thelma and Louise and Rumble Fish, the rock n roll meets country and western collection aimed to hit the major trends of autumn/winter 09 – big shoulders, studded jackets, sharp tailoring and the persistent eighties revival.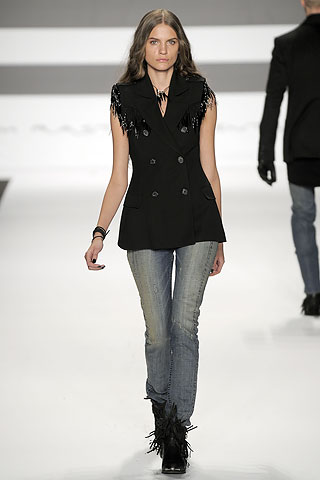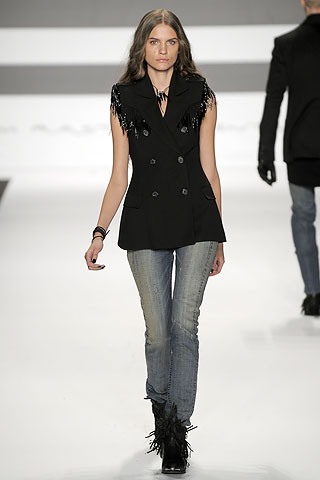 The only problem was it just felt like the brand was trying "too hard. Shoulder pads looked ill-placed on simple t-shirts and too big for the studded biker jackets. A little less shoulder pad and more structure would have worked better. There were just too many tassels. Leather and denim jackets with fringes dripping from the sleeves were fine, but tassels even on the front pockets and the crowd ends up looking bored.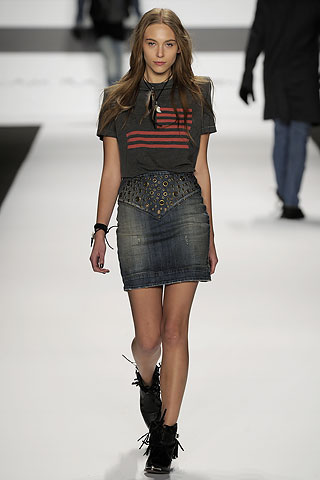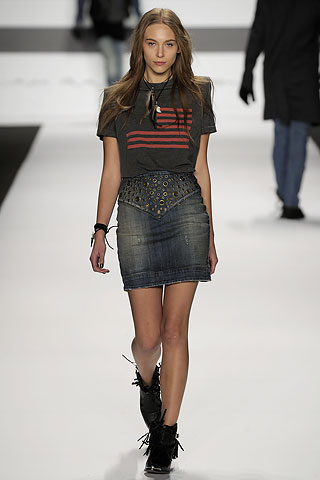 The strongest point of the collection were the women's jeans. William Rast churns out great skinny jeans. Aside from the acid wash, I have no doubt the jeans will sell out and I even found a pair or two that I will snap up. Menswear also made an appearance and oddly enough it was the well-cut suit jackets and not the denim patchwork and ripped jeans, that are worth talking about.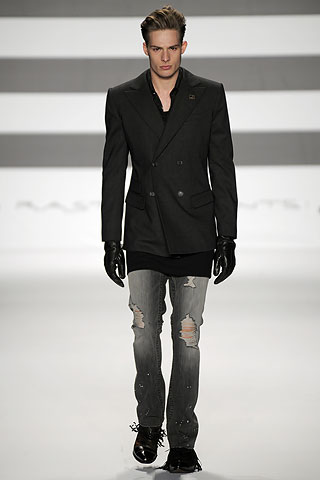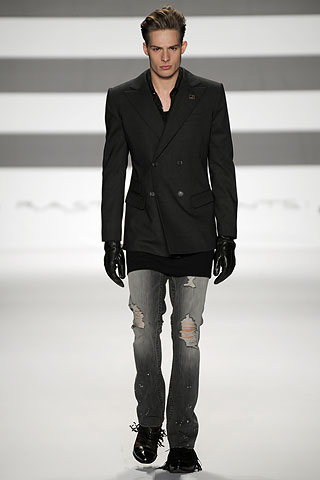 With many designers dropping out of showing at the tents this season due to the economic climate, William Rast stepped in and filled the gap. However, I'm wondering if the brand should have spent so much of their profits to show at fashion week when a small static presentation would have sufficed. It was a hot ticket and many groupies packed the auditorium but with this collection it may have been better if Timberlake took a leaf out of Marc Jacobs or even Victoria Beckhams book and focused on the editors and the buyers.