Last Updated on 19th October 2013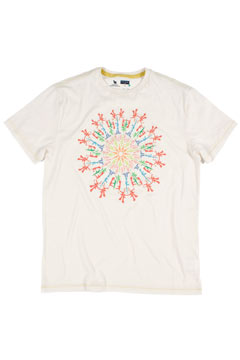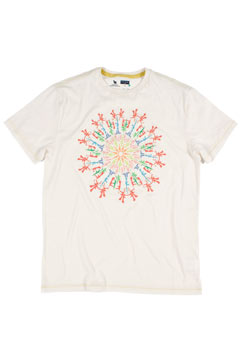 Remember when Paul Smith showed us he had a sense of humour with the release of his Credit Crunch tote? Well now it seems Smith is showing us a softer side, turning his attention to a worthier cause than say, somewhere safe to stash our cash. War Child is the children's charity that recently released War Child Heroes, the charity music album featuring the likes of Lily Allen, Elbow and The Kooks, covering tracks from The Clash, U2 and The Kinks, and is now the focus behind Paul Smith's latest T shirt design for the Jeans division of the Paul Smith brand.
The T shirts are available at Paul Smith Jeans stores and online for £50, and unlike many charity releases (including Stella McCartney's range of T shirts designed in aid of Comic Relief), All proceeds will be donated to War Child, helping children across the globe that are affected by war and poverty.