Last Updated on 25th February 2009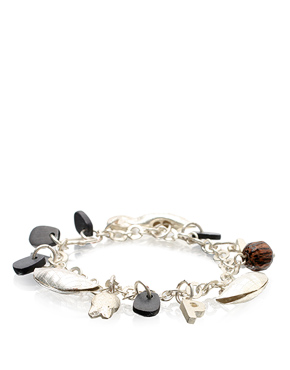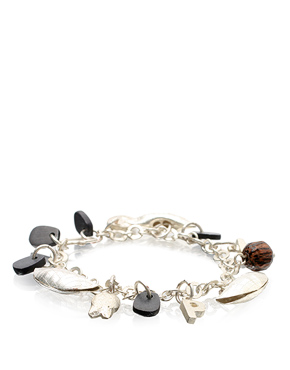 Established in 1991, People Tree is the leading brand in fair-trade fashion and has recently expanded with the launch of People Tree Foundation – an independent charity. Creating training and work opportunities in developing countries, promoting organic cotton farming and raising awareness for environmental issues by working alongside NGO's, Trade Unions and the media, People Tree Foundation has now released this limited edition charm bracelet to help raise money and support.
Available for £25.25 on ASOS, the silver-plated, metal and stone charm bracelet is made by fair-trade producer Bombolulu Workshops, a Kenyan project set up to support physically disabled craftsmen and women. 150 men and women are now employed there, crafting jewellery and textiles, each receiving a regular salary and benefits. Why not show your support of People Tree Foundation by purchasing your charm bracelet, available for a limited time only.