Last Updated on 25th February 2009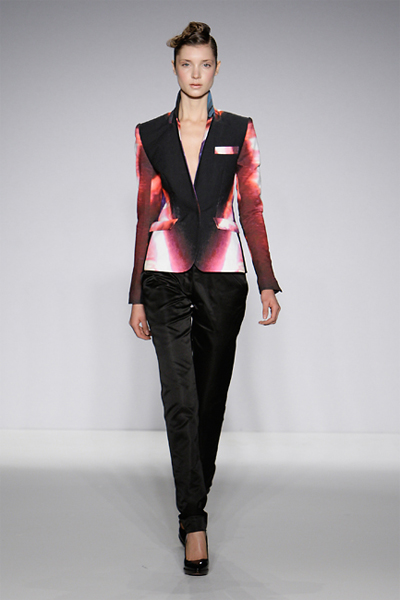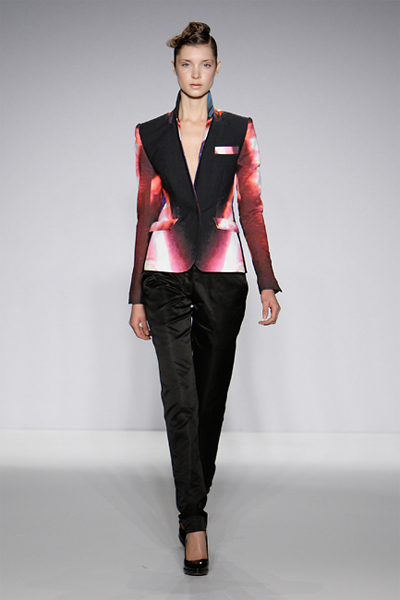 First of all, let's just take a moment to appreciate what a great name William Tempest is. I mean, if ever there was a name to create a mystique around a person, surely Tempest would be it. And mystique there was. The sequin encrusted and ironically vintage NHS bespectacled rugby scrum that accumulated outside the show at Vauxhall Fashion Scout, was evidence enough at just how far and fast Tempest's star has risen. Helped of course, in part, by the support of actress Emma Watson, who wore one of Tempest's creations to the première of the film The Tales of Despereaux, was indeed present along with Sophie Anderton, Jade Parfitt, Jasmine Guinness, Colin Macdowell, Hilary Alexander and Jane Bruton on the front row.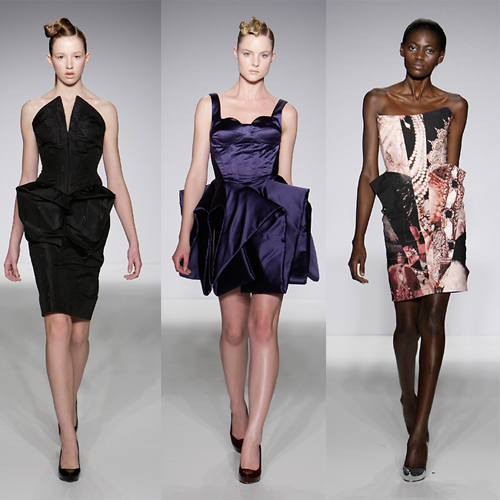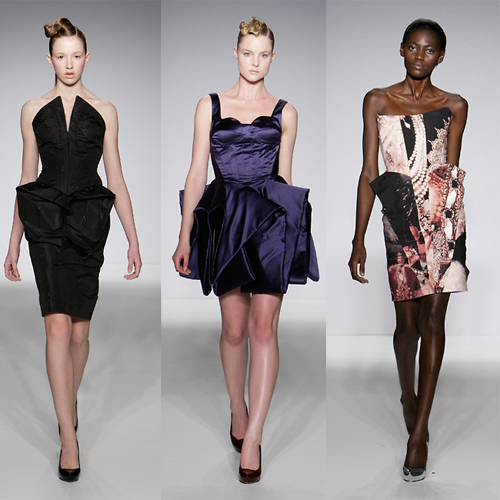 So what of the clothes? With this collection the future appeared to smash into the past at full throttle as acid and photographic prints of diamonds and portraits of Henry VIII and Elizabeth I, adorned dresses, jackets and bloused in a wry nod to Tempest's inspiration- the courts of Tudor England.
Tempest worked these elements into his designs with sculpted and peaked shoulders, pleated peplums, heavily structured corseted dresses and trench coats with dramatic collars and sleeves. Theatrical? Yes. Just a little bit cheeky? Definitely. And wearable? Certainly!
[Images: Christopher Dadey]