Last Updated on 19th October 2013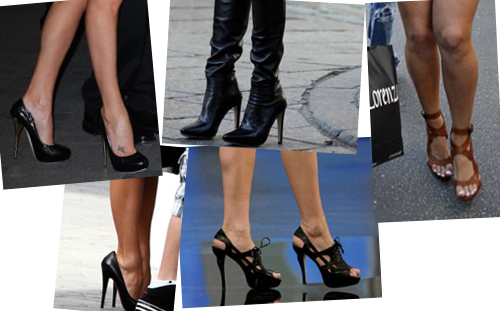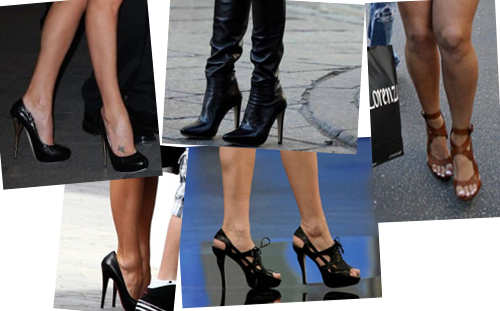 It's no secret that we have an unhealthy obsession with shoes here at My Fashion Life, and this has been a great week for fantasizing over footwear. While gulping down our coffee and sifting through Google reader we couldn't help but highlight some of the footwear featured in news stories this week to share with you guys. Here are the top 5 heels on our wishlist…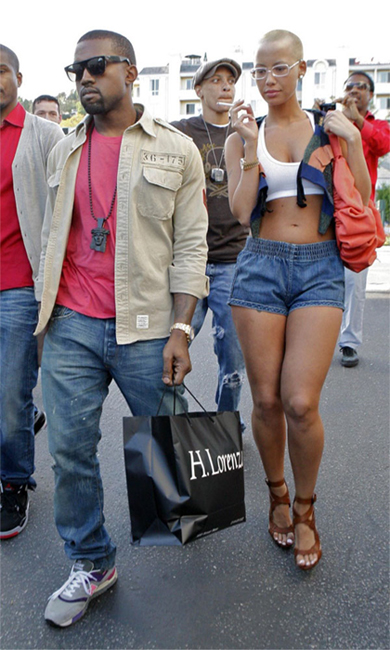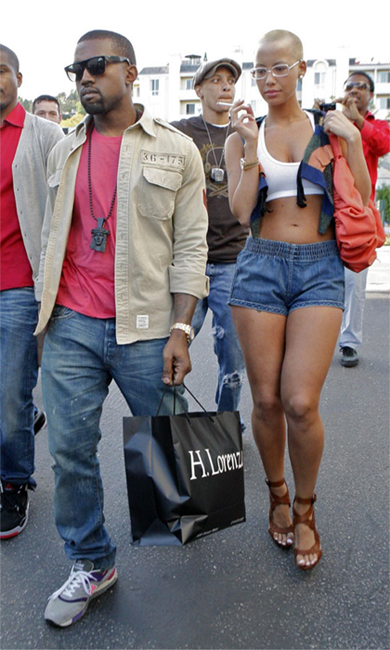 AMBER ROSE
It's likely you haven't a clue Amber is. She's Kanye's latest squeeze and while we're going to reserve judgement on her outfit we do have to give her a thumbs up for the tanned cut out sandals she's wearing. Absolutely fabulous!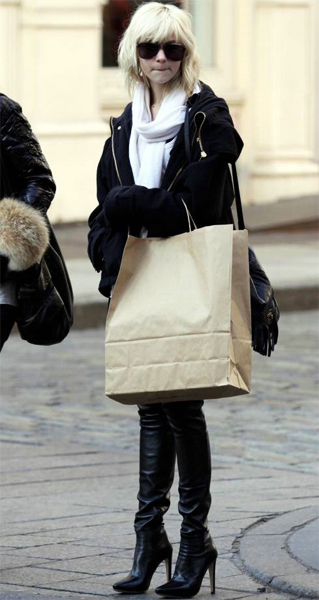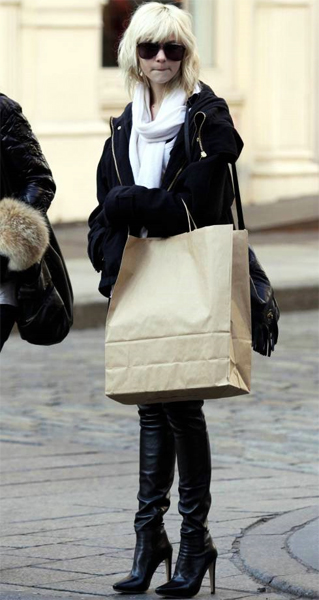 TAYLOR MOMSEN
In our opinion shopping and heels don't mix. Well, we can't pull it off without having to take at least five coffee breaks just to give our poor feet a rest. Taylor Momsen on the other hand proves she can hit the high street in killer heels without breaking a sweat. The Gossip Girl actress took to Soho, NY in a pair of glam thigh-high leather heeled boots.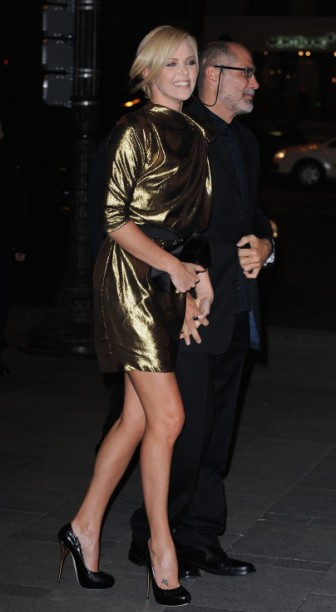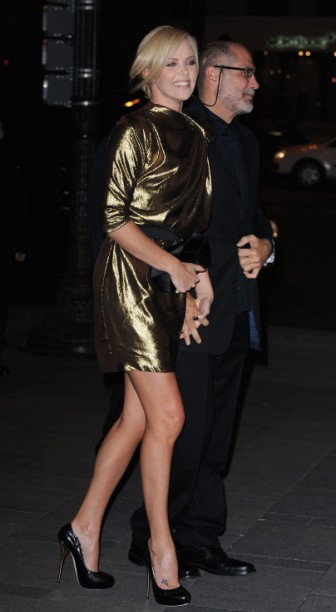 CHARLIZE THERON
Got a new movie to promote? Do a Gwynnie and throw on the stilettos! Charlize Theron took to the red carpet in Paris wearing stunning Dior pumps for the premiere of her latest movie The Burning Plain.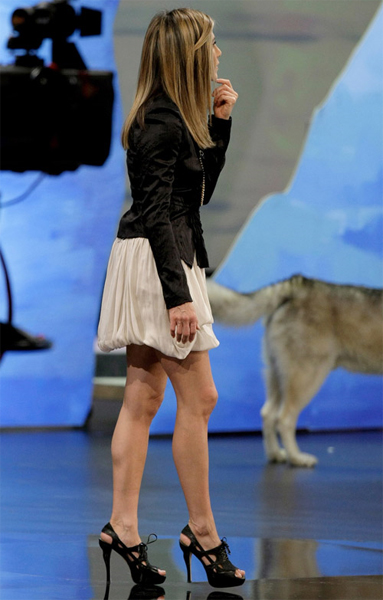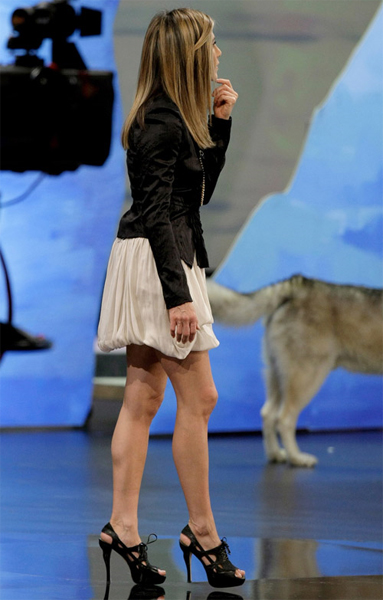 JENNIFER ANISTON
Also on the promotional circuit was Jennifer Aniston who visited a German TV show along with co-star of Marley & Me, Owen Wilson. Check out the beautiful heels on Jen!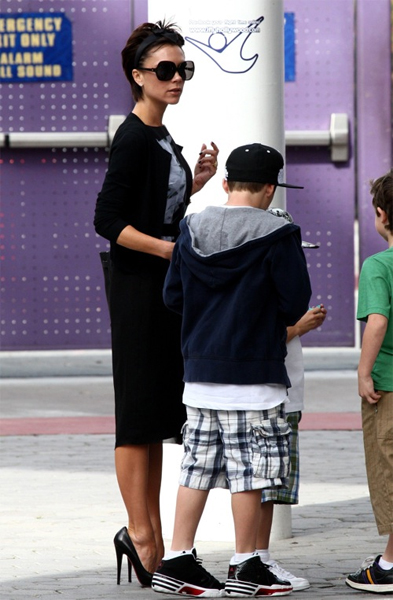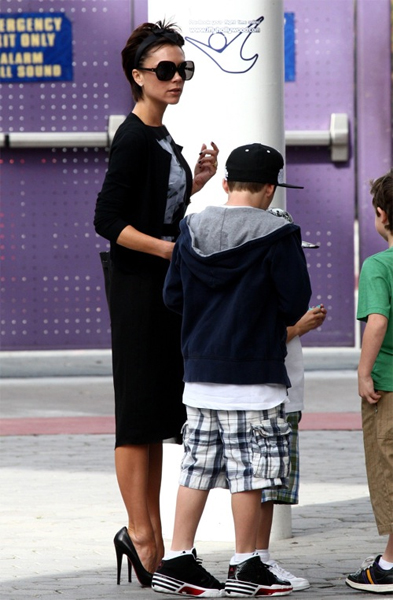 VICTORIA BECKHAM
Finally, Victoria Beckham. Of course, the Posh one had to make our round up. In what has to be the most positively painful looking pair of Louboutins, Victoria took her boys to the theme park (yes, the theme park) in these five-inch babies! Has she officially lost the plot?