Last Updated on 8th October 2008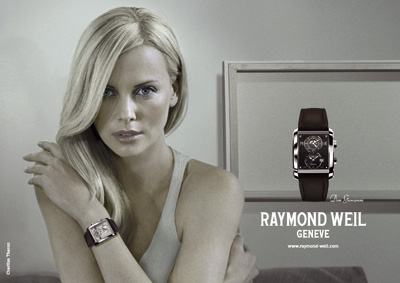 For Charlize Theron sporting a Christian Dior timepiece has proved to be a costly mistake.
Swiss firm Raymond Weil claims it paid Charlize to be the face of its Shine range. According to the brand, as part of the deal the star was expected to wear pieces from the line to all public events.
Charlize however, was spotted wearing a Christian Dior watch at a recent film festival while under contract with the brand. The watch company cites fraud and breach of contract as the basis of their lawsuit against Charlize in which they seek up to $20 million in damages.
The case was fought in February by Charlize however a judge has ruled that the proceedings must go to court. The trial will take place in NY in October.
[Source]