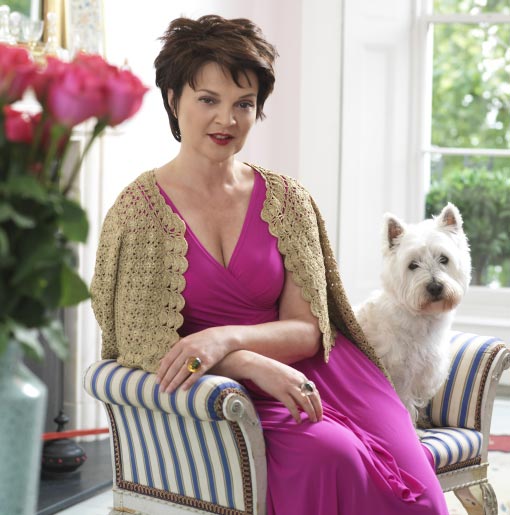 Since designing her first handbag in 1989, Lulu Guinness has launched a hugely successful vintage-inspired accessories brand – combining kooky uniqueness with girly glamour – that has attracted the likes of Helena Bonham-Carter, Dita von Teese and Claudia Schiffer. With stores spread across the globe, partnerships with the likes of Japan's Itochu Corporation and Stratton Compacts, an OBE, AND an anniversary collection coming up, Lulu Guinness is one busy lady. It is some wonder that we managed to catch up with the designer herself, gaining an insight into the life of Lulu Guinness in the brand's 20th year…
It's been 20 years since you started the Lulu Guinness brand. Which collection, to date, have you most enjoyed working on and why?
I enjoy working on all my collections. I love the design process and am constantly inspired by vintage fabrics, markets, films, anything really. My new AW09 Anniversary collection I loved working on because we've brought back some of my favourite icons and prints from over the years.
Describe a regular day in the life of Lulu Guinness.
I don't really have a regular day as it changes all the time. Time spent in the office is in meetings with various departments, for example with my design team working on future collections or reviewing new samples that have come in. At the moment there are lots of Anniversary meetings to plan all the exciting projects we have coming up. I drink lots of coffee and lots of diet coke to keep me going – then home to my two daughters and my dog Woffle…
Who or what inspires you?
Anything and everything. Elsa Schiaparelli, travel, India, markets, vintage pieces…
You have stores in London, New York and Japan. Are there plans for Lulu Guinness to branch out even further?
There are always lots of plans… but we'll have to see.
Which is your favourite city in terms of fashion?
London, I love it's diversity. People aren't afraid to wear what they want here and there is a real eclectic mixture.
What is the one thing you couldn't live without?
My children, red lipstick, bags, laughing… there are too many things I couldn't live without.
If you had to spend the rest of your life with just one handbag, which would it be?
One of my sayings is "you could never have too many bags" so I couldn't possibly choose! At the moment I'd have to say my new Black Cylinder Rose basket that is being launched in June. It has beautiful jet embroidery and fabulous feather flowers, so unusual and exquisitely made.
Which is your favourite piece from the SS09 collection?>
The Pollyanna is always a favourite shape of mine – the coral patent is fun for summer.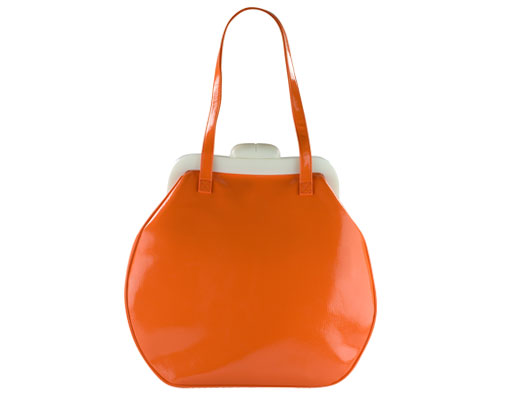 What next for Lulu Guinness?
I am launching the Lulu Guinness Scholarship for an MA Artefacts course at Cordwainers, London College of Fashion – something I feel passionate about and I think we cannot underestimate the importance of supporting young, British design talent. Also my Ellis Street shop is being re-launched in April, which I am very excited about – the customers can hear me talking about the inspiration behind my creations with a magical Collectible cabinet – you must all come down there and enjoy the fun! (The store's address is; Lulu Guinness, 3 Ellis Street, London, SW1X 9AL)
Visit luluguinness.com