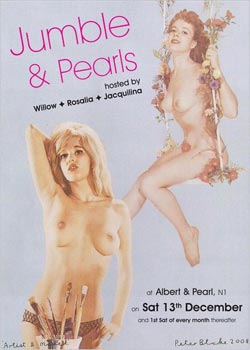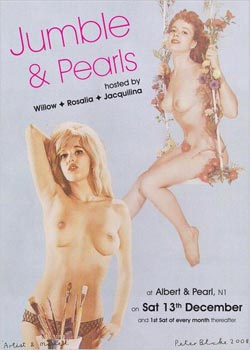 What: Ditch the elbowing and bustle of your average designer sample sale and head over to the monthly Jumble and Pearls vintage, high street and designer sale. Running since late 2008, the sale is steadily gaining a cult following.
When: Taking place on the first Saturday of every month, the free entry sale offers shoppers vintage and designer brands including Vivienne Westwood, Sonia Rykiel, Gucci, Dolce & Gabbana, Moschino and high street labels such as Diesel, Boxfresh, Fenchurch, Adidas and Stussy. There's also a good dollop of vintage kitsch accessories.
Why: For those that arrive early, there's cups of tea. For those who have had a hard day's shopping, there's cocktails galore. Genius.
Where: The very gorgeous Albert and Pearl cocktail bar on London's Upper Street. Embrace fine cocktails, sharp, classical DJs and sumptuous, boyfriend-friendly surroundings.
For more details go to the sale's Facebook group. The next sale takes place on April 4.