Last Updated on 3rd April 2009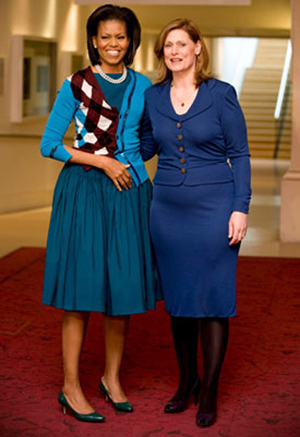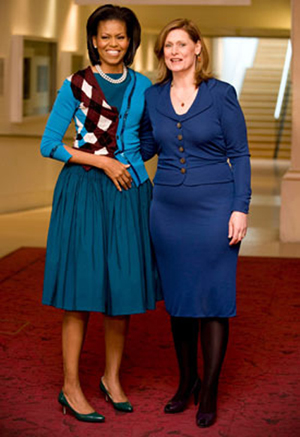 Yesterday, was a very exciting day. Not just because Topshop in New York opened, or because the sun finally shone on London town. But because Michelle Obama was at my place of work.
Ok, maybe that's a slight exaggeration, she was in Covent Garden, which is the same area. So after making someone ask the police what all the fuss was about and they replied that Michelle Obama was coming, I began to get very excited. Being a journalist who profiles her dress sense, I thought this would be a fantastic opportunity to be there, on the front line, knowing what she's wearing before everyone else.
Needless to say, despite much neck straining and occasional Starbucks breaks I didn't actually manage to see her. Despite the fact that I was probably no more than 500m away from her. All very depressing.
"But enough of you, what was she up to?" I hear you cry! Well I am very glad you asked, because she had a very exciting purpose indeed. A most fashionable of engagements was held at the Royal Opera House.
A morning of dance and musical wonder was held by Sarah Brown for the G20 WAGs and HABs. But it wasn't just political type folk there, Alexandra Shulman, the editor of UK Vogue was joined by renowned photographer Mario Testino. Shulman and Testino where in fact there to create a series of portraits that will be exclusively shot for Vogue. And the wives of the leading world leaders will be the models in this incredible photo shoot.
As for Michelle's outfit. I liked it. I have seen it described as 'edgy' and 'daring' I'm not sure exactly when argyle became either of these two adjectives. It was a fabulous cardigan. The fact that it was designed by Junya Watanabe of Comme des Garcons, gives Michelle a fashion gold star. She paired her 'controversial' cardigan with a flattering teal Jason Wu dress. Once more cut to perfection, it looked timeless and elegant.
So I didn't quite fulfil my dreams of being the first to twitter Michelle's outfit today, but at least I was close. I will say that the excitement she generated was immense and it just shows how important the Obama's are, even over here.