Last Updated on 20th April 2009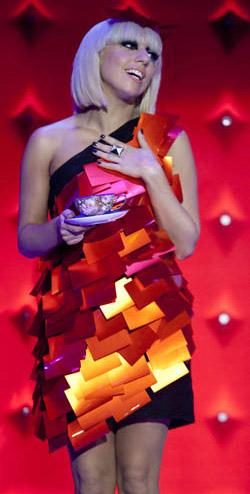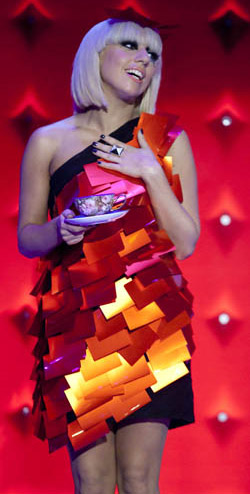 By now you must have surely seen Lady Gaga's appearance on Friday Night with Jonathan Ross. If not check out the clip at the end of this post. The Gaga one joined Ross, tea cup in hand, wearing couture by none other than one of our favourite designers, Ashley Isham. Yes, ladies it was Isham that created this flattering vinyl toga "Post-It dress. The showpiece hails from his 2008 Barberella-inspired collection and naturally we had to get Isham's thoughts on Gaga in his creation. Here's what he had to say:
"She rocked in that dress! She carried it with an air of cool confidence and looked so comfortable in it that you forget it's a showpiece! It didn't look at all out of place , even at a talk show!