Last Updated on 2nd July 2013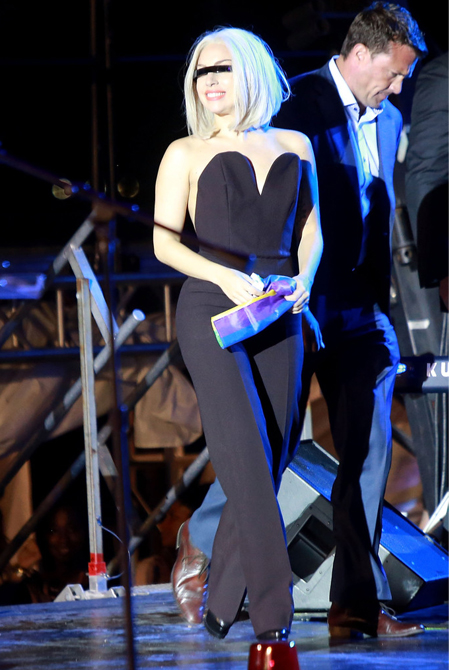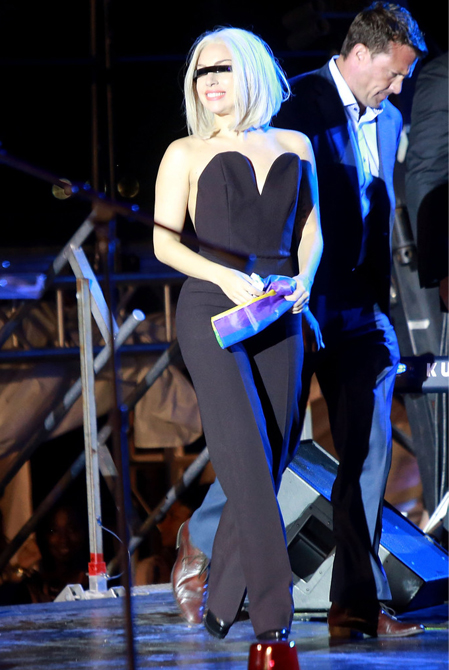 Lady Gaga, is that you? Sans raw meat and Kermit the Frog dresses, we barely recognised the sartorially outlandish singer!
Lady G went for the subtle and understated look – no, really – when she took to the NYC Pride Rally stage to sing her own version of Star Spangled Banner. And we don't even mean understated by Gaga standards!
Mother Monster was rocking a black jumpsuit from the Maison Martin Margiela Spring 2013 collection, which came with a very prominent, sculpted, structured bodice at the top. We wonder if she found it difficult to ensure she didn't fall out of it…
She didn't go for any bold accessories, and her shoes looked pretty standard, too. What's going on, eh? LG's platinum blonde crop, ruby red lippie and black Star Trek inspired visor around her eyes gave the look a subtle but much-needed Gaga edge though. Without them, we would thought an imposter had taken to the stage instead!
Do you like Gaga's toned down look?