Last Updated on 20th April 2009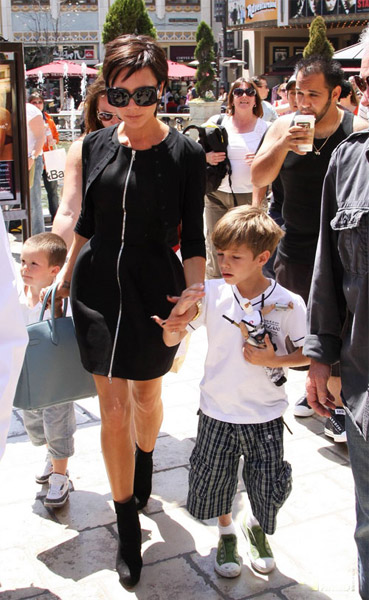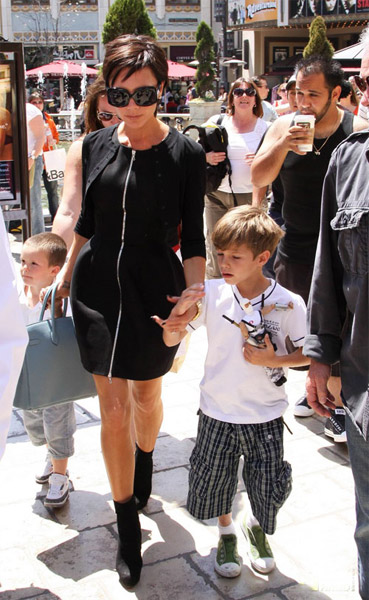 What would you wear if you running around in the blistering heat of the LA sunshine? Perhaps a maxi dress? A cute pair of city shorts? Or maybe a playsuit? Would you ever choose a heavy black dress and ankle boots?
Well this was Victoria Beckham's outfit of choice this weekend as she took her sons out for a stroll. She was of course working the trends, zips are a key embellishment for Spring/Summer 09 while exaggerated hips create the silhouette of choice for Autumn/Winter 09. I don't know how she manages to work so many trends at the same time so seamlessly.
She is certainly working the look and the boots and sunglasses look fab. Again, I wish she would have a bag other than a Hermes. But although it all looks great, and we know she does like to stand out, this is a little heavy, even a little sombre, for a summer's day.
Perhaps if she swapped the black dress for white or hot pink. What do you make of Victoria's look this week? Is it appropriate for a day out with the kids? But should fashion ever be appropriate?