Last Updated on 29th April 2009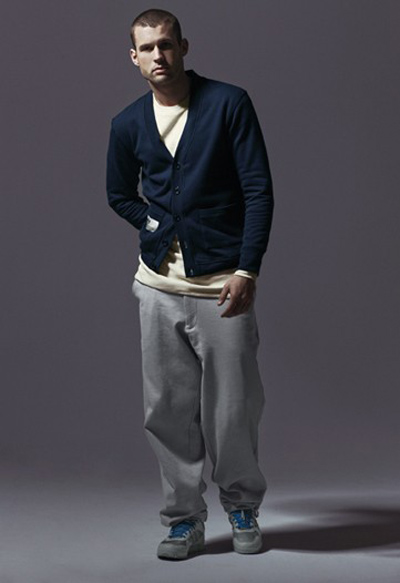 I'm starting to think that there may be a little game of 'anything you can do I can do better' in the Beckham household. We've seen each of them jump on advertising wagon, the reinvent yourself train, the trend bus , ok enough with the transport metaphors. But they do seem to like to copy each other, remember David wearing a skirt? Or how about the Armani underwear adverts?
But after Victoria's success as a designer, it looks like David wants a piece of the action.
He's teamed up with James Bond, no not the international spy and all round ladies man, but the owner of Undefeated boutiques. The stylish pair have hooked up with Adidas Originals by Originals to create an apparel and footwear line alongside accessories and thermals, which combine sportswear silhouettes with luxury fabrics such as cashmere, silk and leather.
David is a very well-dressed man, but then would Victoria allow him not to be?! And Victoria's lines have been a huge success, so why shouldn't David's? Will you be buying into a piece of David Beckham style?
[Source]