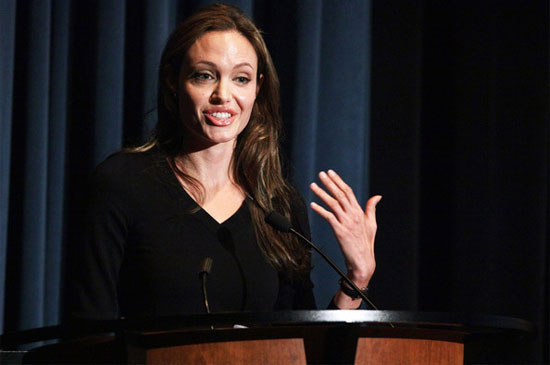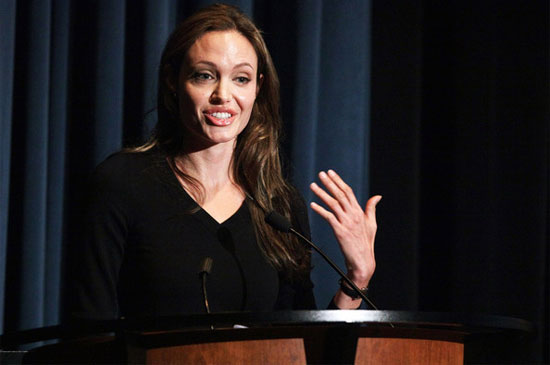 The Oscar-winning beauty , who is often voted one of the world's most glamorous women , doesn't worry about what she's going to wear to major events and usually sticks to a style she feels comfortable in.
She said: "I don't think too much about what to wear on the red carpet. I usually have three basic colours and I get the same shapes in different colours!
Although Angelina isn't overly concerned with fashion, she admits she does like to put on glamorous outfits from time-to-time as it makes a change from her everyday clothes.
The 'Wanted' star , who raises six children with partner Brad Pitt – said: "I like to get dressed up and feel like a lady every once in a while.
Despite giving birth to twins Knox and Vivienne 11 months ago, Angelina has regained her super slim figure and credits it to running around after six children.
She told Britain's OK! magazine: "I feel great, albeit a little sleep deprived! I run around with all these kids so it's pretty busy. But I feel great and I'm very happy that they're healthy.