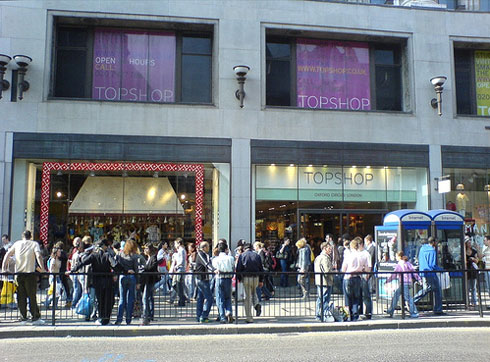 A bizarre thing has happened. London's famous shopping hub Oxford Street are putting on the first ever High Street Fashion Week.
Beginning just before London Fashion Week this September, our favourite high street shops will be showing their fall collections during the dates of the all new Oxford Street Fashion Week. 
Drapers have reported that many retailers are also said to be taking part in a launch to the event, which is likely to be in the form of a catwalk, promoting key high street trends for the season.
We are also told to expect customer discounts, beauty workshops, fashion advice and extended shopping hours – all set up to entice more shoppers to Oxford Street during the build up to the buzz of Fashion week.
Hold on, more shoppers? Isn't Oxford Street rammed enough? Perhaps I'm being a bit of a Fashion Week scrooge here, but the thought of a busier Topshop, Urban Outfitters, H&M and Zara sounds like something I might want to avoid…
That all being said, I can see myself being tempted to check this one out to see how it goes! Watch this space…
The Oxford Street Fashion Week will be run by the New West End Company from 7th – 11th September.