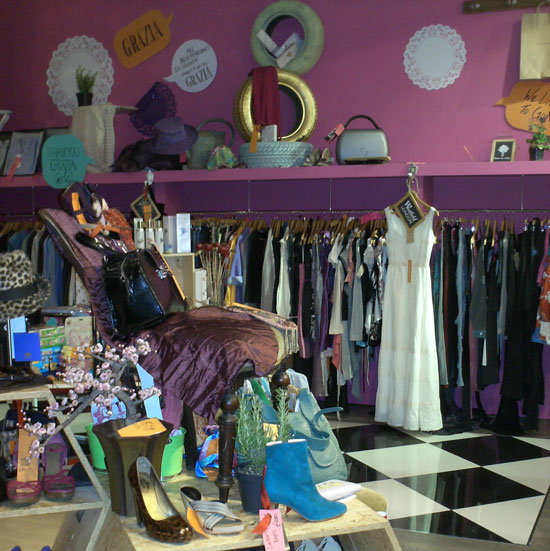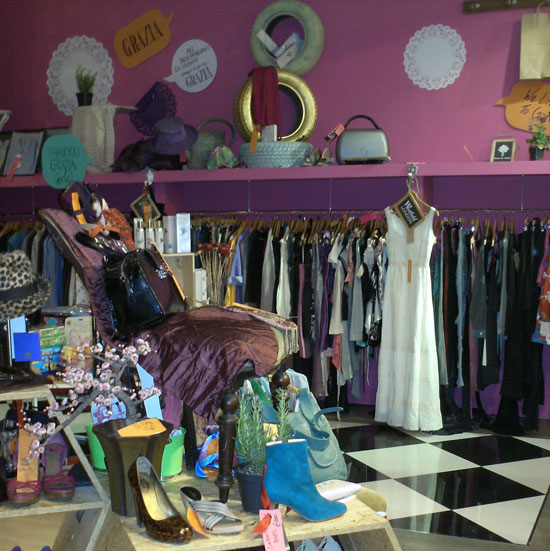 Who doesn't love a bargain? Especially at the moment, when every penny counts. So it's hardly surprising that charity shops appear to be having a bit of a 'moment'.
Oxfam was the first to catch our eye in May by opening a couture boutique in Westbourne Grove. This was swiftly followed by the launch of Mary Queen of Charity Shops, a BBC television series fronted by retail queen Mary Portas that saw her attempt to transform the fortunes of a branch of Save the Children in Orpington.
And, to coincide with the show, Portas teamed up with Grazia to open a 'Living and Giving Shop' in the designer village at the Westfield shopping centre in London, with neighbours including Myla, Zadig and Voltair, Versace and Gucci.
But I can't have been the only long-standing charity shop fashionista that watched the first episode of Mary Queen of Charity Shops with more than a little trepidation.
All this publicity was giving away our secret , that charity shops can hold some serious treasure. Like the brand new APC coat I bought for £10, the Biba A/W 09 sample dress for £45, the cream Cacharel skirt for £20 or the Stella McCartney era Chloe t-shirt for £3. And that's not even touching on shoes, accessories and bags.
What we have always loved about a good charity shop is that there are some serious bargains to be had.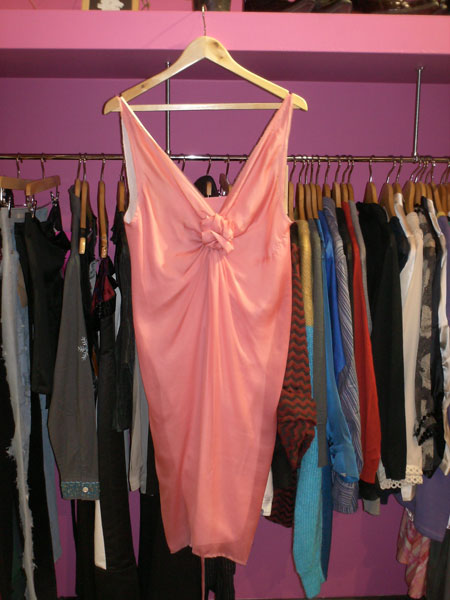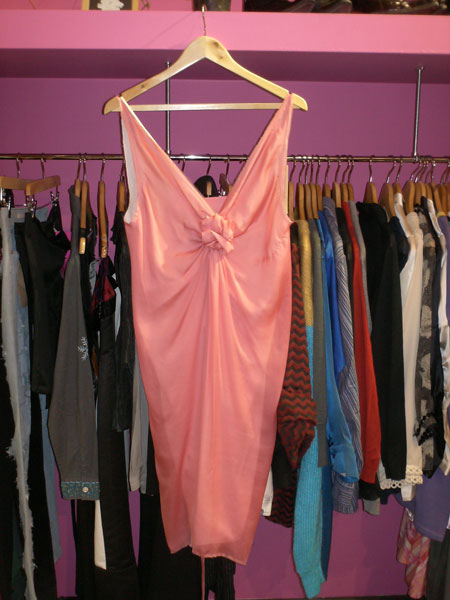 Shops have fallen out of favour by doing exactly what Portas and others are advocating – hiking up their prices and saving designer pieces for shops in more up-market areas.
But Portas intentions' are good. The truth is that in these trying times, there are many more bargain hunters than there once were and charity shops simply haven't been making the most of this.
Having spent an afternoon volunteering at the Westfield shop, I can vouch for the fact that the formula Portas has imported from her experience at retailers like Harvey Nichols, can work. My label savvy cousin would have shuddered at the thought of going to her local charity shop, but was happy to visit Portas' branch in Westfield.
The volunteer staff were excited to be working there, the shop had more customers browsing than any other in the vast shopping center and, most importantly, it was making bucket loads of money for charity.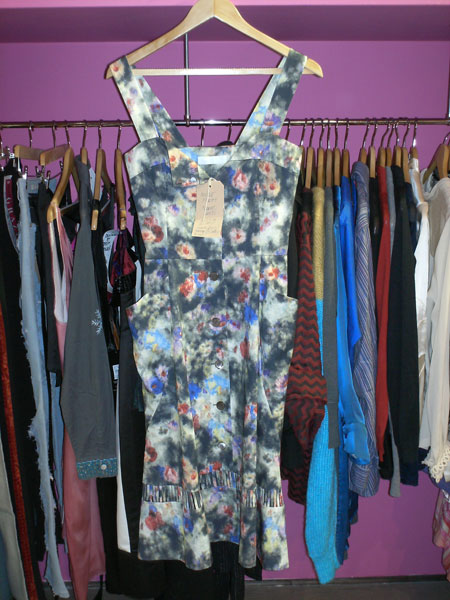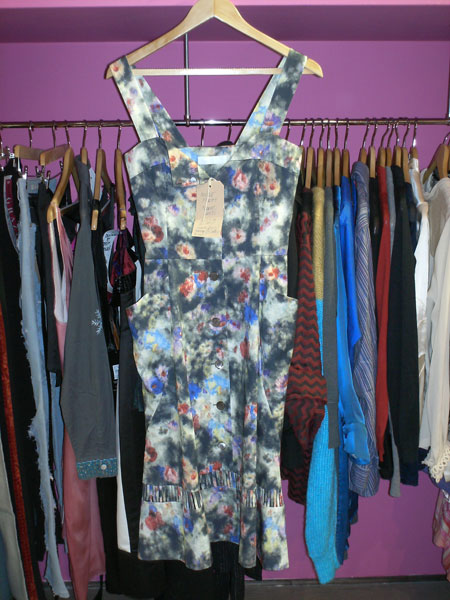 75% of women in the UK have 14 items of clothing in their wardrobe which will never be worn again. These clothes are worth an estimated £7 billion. Portas has managed to encourage some of those women to think twice, pull those clothes out and donate them to the cause. Her commitment is obvious and both she and partner Melanie Rickey, fashion editor of Grazia, are charming, popping in to the store at the end of the day to make sure it was well stocked, well presented and to say thanks to the volunteers.
The shop has already made more in two days than most branches of Save the Children can make in a month and is heading towards a total takings target of £100,000 when the store closes on June 26.
But charity shops are a unique retailer and what works for one could be disastrous for another. By applying conventional retail tactics to the charity shop industry, Portas and the other fashion folk behind the fashion forward charity shop movement, risk alienating existing shoppers at stores that are doing well.
The retailers don't apply blanket tactics across the country , they respond to the areas they are in. The Living and Giving store may work in Westfield, but it wouldn't work on my local high street. There is space for both approaches.
Whatever the high street retailers may say, there is no more ethical way to shop than to off-set your purchases by donating to charity.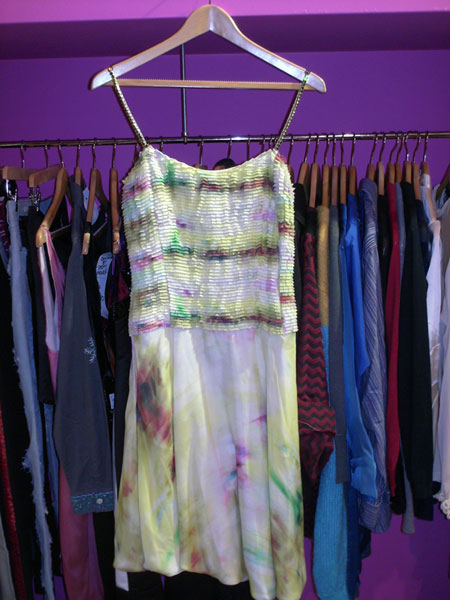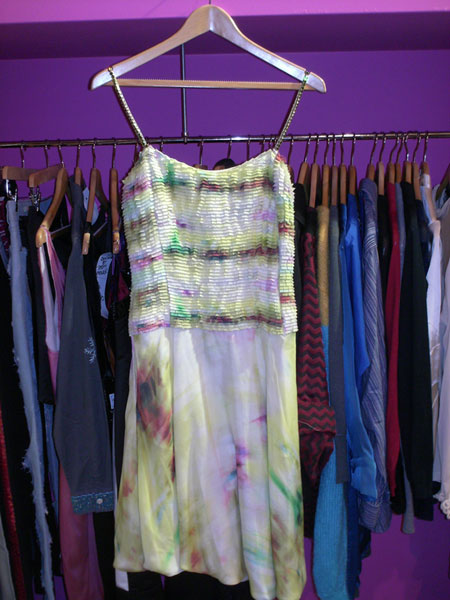 Even if your cast offs are unworn designer dresses, by giving them to charity, you can make a bargain hunter's day as well as help save a life, provide shelter for the homeless, advice for people in trouble and water for people dying of thirst.
And there is no more satisfying feeling than stumbling across a designer bargain in your local shop.
For those that couldn't make it to Mary's Living and Giving shop at Westfield London, don't worry. Many of the donations made can be found in a Save the Children store near you. Click here for more info.