Last Updated on 18th August 2009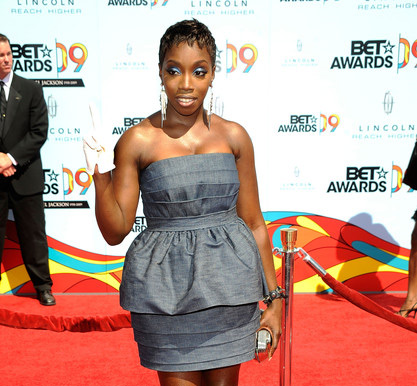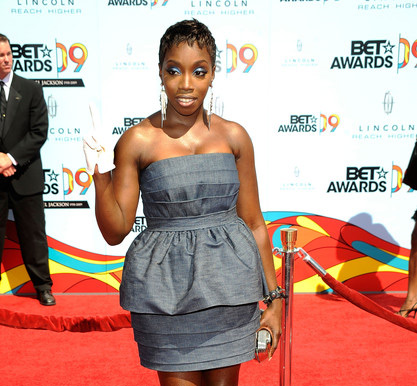 Estelle looked like "Audrey Pepa last year.
The 'American Boy' singer – who flaunted a sexed-up 50s look when she released her second album 'Shine' in 2008 – bizarrely claims her fusion style was inspired by a late iconic Hollywood actress and an all-girl hip-hop group.
She said: "I've always dug Audrey Hepburn. I think she's one of the classic beauties. And Salt-N-Pepa is just me and my outspoken, need-to-say-some-s**t side.
However, Estelle decided to opt for a new wardrobe after claiming many of her chart rivals copied her fashion choices.
The 29-year-old British star added to WWD.com: "Everyone and their auntie is doing 50s dresses and corseted dresses and doing half a head shaved. I had that hairstyle in 2005.
Estelle – full name Estelle Swaray – has now opted for a more relaxed style, insisting she doesn't want to spend too much time thinking about how she looks.
She explained: "Chic, nothing too crazy, nothing too clingy – just 100 per cent free. "Before, I was having to prove my point at every single step of my day, while still having to be classy and be a lady. Now, I have no energy for it – I just want to live.