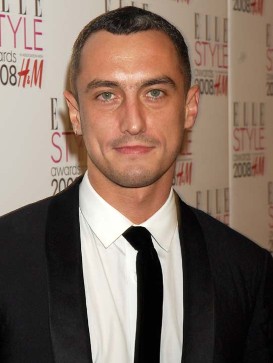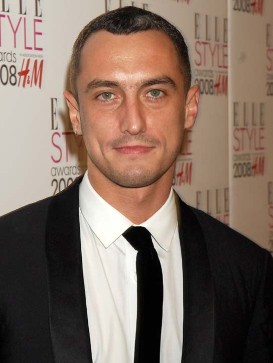 Richard Nicoll has announced he is the new designer at French fashion house Cerruti.
The British-born Australian-raised designer , who is recognised as one of Britain's most talented young faces , confirmed the news in Paris at the weekend, after rumours about the collaboration surfaced last week when insiders recognised Nicoll's signature work on Cerruti's collection.
"I'm really pleased, he told Grazia.
As his first day in the office starts today, Richard will be working two to three days a week in Paris for his new role at Cerruti, no doubt alongside artistic director Jean-Paul Knott. Apparently he's already started designing his A/W10 collection for the luxury label, which will show in February. He doesn't hang around, does he?
In between his work in Paris, Richard will still continue to work on his designs for his own eponymous label, we're glad to hear.
This isn't Nicoll's first collaboration, of course. The highly sort-after designer has created cult collections for high street titan Topshop, too. We guess the Cerruti collections will be a little more luxe, somehow.
Official announcements are being made today; we'll update you on the details as we hear more. We do love a breaking story.
[Images]