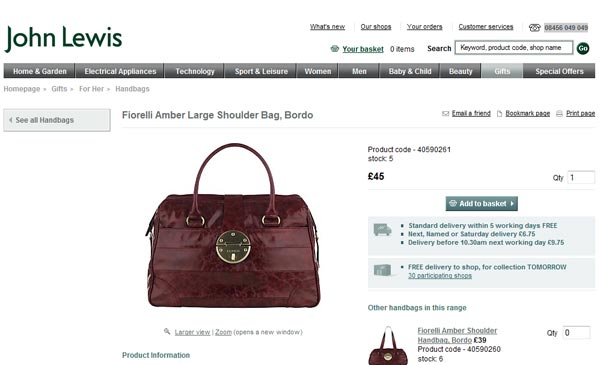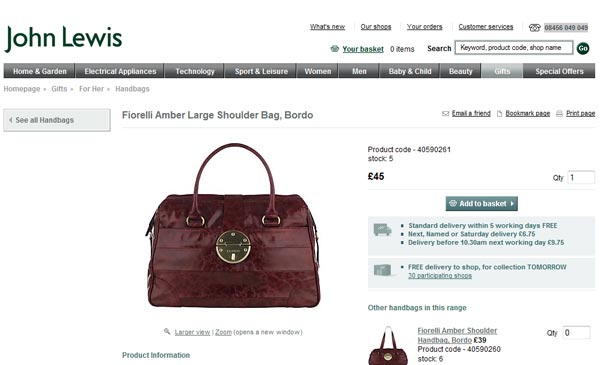 In a massive fashion revamp, high street department store John Lewis has targeted its online shoppers, offering designer labels as well as a better shopping experience from the comfort of their own home.
The easy to browse website, which includes drop down navigation and enhanced search options, will now sell designer goods from the likes of Mulberry, Lulu Guinness, Nicole Farhi, Ralph Lauren and Steve Madden. The site also saves your most recently viewed items – something we found very handy when trying to minimise our shopping basket
Ordering is a simple and fast process too. MFL were invited to test the new fashion section and we were not disappointed when we received our Fiorelli bag and these brilliant House of Holland tights days later!
Fashion online is one of the biggest opportunities for high street stores, and John Lewis are sure to reap the benefits of their new venture.
We certainly have no complaints and are looking forward to – among other developments – seeing the seasonal trend guidance from Editor of Marie Claire, Marie O'Riordan. Her fashion tips are set to appear on the site in the near future!
Let us know what you think of the new John Lewis online store.