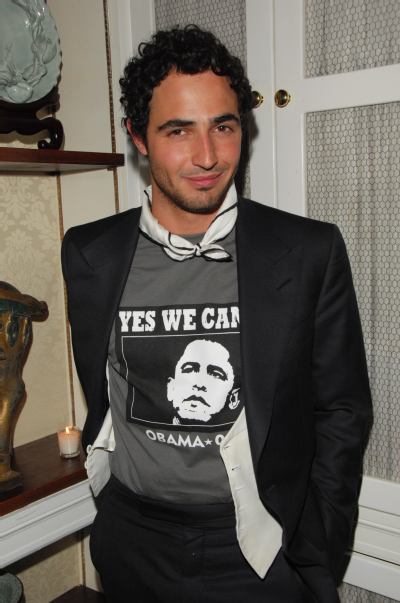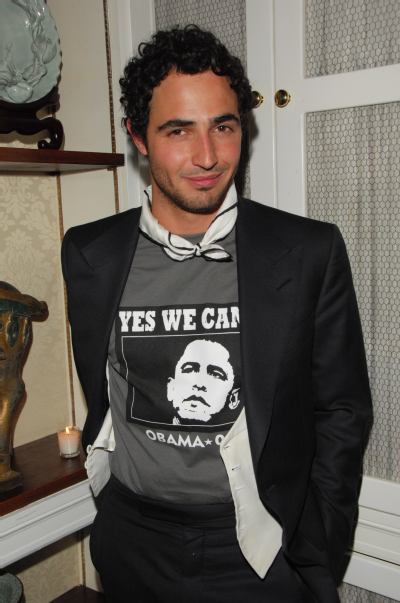 We tend to think fashion has a bit of a phobia of food, but designer Zac Posen and chef Marcus Samuelsson think designing and cooking are extraordinarily similar.
The reason behind this somewhat bizarre belief? They both rely heavily on quality materials and presentation. A fair point, we guess.
"I think food and fashion make complete sense together, Samuelsson told WWD. "You really appreciate somebody that uses good fabric or uses good ingredients.
The two friends will be cooking together this Saturday as part of the Food Network New York City & Wine Food Festival, which may seem a strange position for Posen, but as it happens, he's an enthusiastic home cook.
"Martha Stewart changed my life, he said. "Her first cookbook was given to my mom, but I took it.
Samuelsson, on the other hand, doesn't often dabble in design, but his interest in fashion is evident: his wife, for one thing, is model Maya Haile. "I've been backstage at a fashion show, and it's like a kitchen. It's a very similar energy, he says.
This isn't actually the first time we've known the worlds of fashion and cooking to collide. The Council of Fashion Designers America launched a cookery book last month featuring recipes from designers (including Posen himself), and Kate Moss was rumoured to be buzzing about a similar idea.
We kind of get it , we're always hungry for food, and we're always hungry for fashion.
[Images]