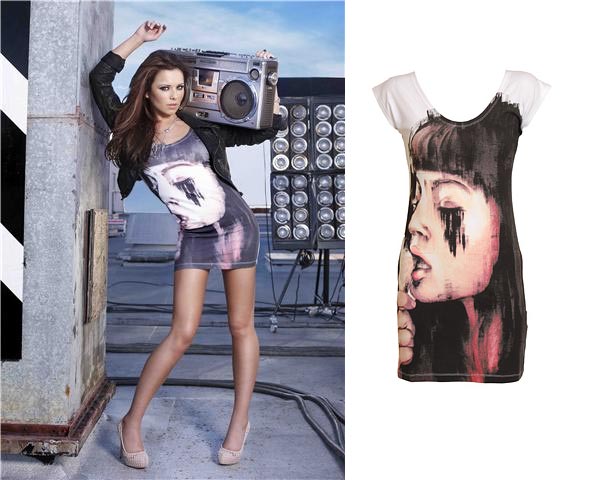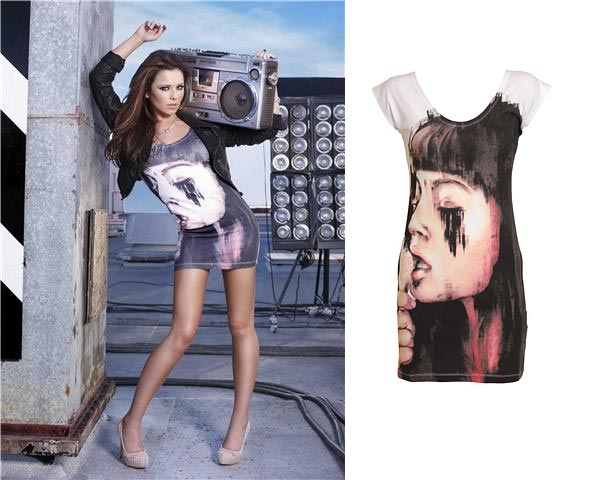 Cheryl fever has struck again. This time however, things are a little different because the Girls Aloud star does not only have the Saturday night live X Factor shows to think about… No, the nation's sweetheart has also just gone solo.
'Fight for This Love' is Cheryl Cole's second single without the band. 'Heartbreaker' – with Will.I.Am of Black Eyed Peas fame – was released last year and shot to number one but now, Cheryl is on her own and as she revealed to ELLE this month: ' It's scary to put yourself out there to be judged again. That is absolutely the fear about going solo. And I'm talking about the fear of God…'
We'll pass comment on the song for now, but we will mention that our Cheryl is donning one of Beatrice Boyle for Browns Focus rather lovely T Shirt dresses for her new single cover! 
Browns CEO Simon Burnstein spotted the talent of illustrator Boyle at London College of Fashion last year and she has since created this exclusive, gothic T Shirt range for the store. We want!
We're not quite sure why the Geordie lass is carrying a ghetto blaster on her shoulder, but we're loving the dress/leather jacket combo and at the pleasantly affordable prices, this is one look we just might be able to nab. Dresses are available at Browns Focus and are priced between £45 – £60.
For more "must haves check out our Editor's Picks!