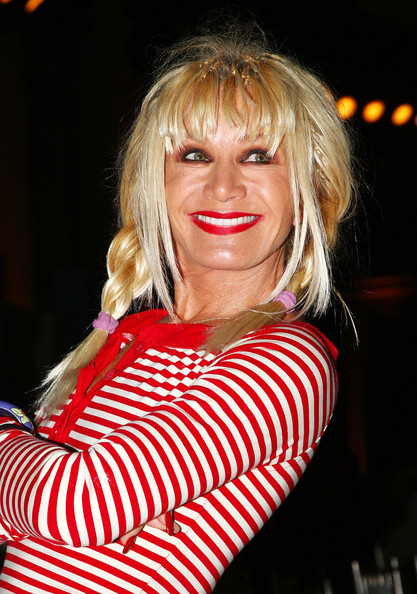 Designer Betsey Johnson is set to receive the Medal of Honour for Lifetime Achievement in Fashion.
The US designer will be honoured by The National Arts Club's fashion committee later today in New York.
"I'm so excited, honoured and thrilled. It doesn't get any better than this, Betsey told WWD.
After rumours circulated earlier in the year that Betsey was retiring, this award couldn't have come at a better time. We bet she's glad she didn't decamp, after all.
Betsey's business partner, Chantal Bacon, will introduce the designer to receive her award this evening, along with International Fashion Syndicate editor Marylou Luther.
As if the award isn't enough, artist Dianne B. Bernhard is also at work painting a portrait of the 67-year-old that will be presented to Betsey this evening, and will eventually hang in the club.
Busy day ahead, then? We can't think of many who are more deserving than Betsey, and knowing the outlandish designer, she'll have an amazing outfit up her sleeve for tonight, too.