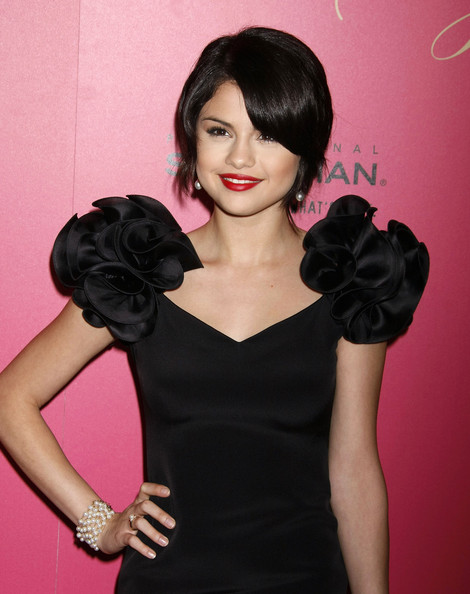 Move over Miley Cyrus, there's a new tween in fashion town; Disney star Selena Gomez is launching her own line.
Best known for her lead role on the Disney Channel's 'Wizards of Waverly Place', the 17-year-old has been busy designing her own eco-friendly fashion collection, Dream Out Loud by Selena Gomez, set to launch for A/W10.
"Growing up in Texas, I was sort of close-minded and kind of a tomboy, but as I've travelled, I found such a love of clothes, said the young beauty, who, like Miley, looks far older than her age. "It's really always been a dream of mine to have a line.
Created with a team of industry experts, including Tony Melillo, former Generra designer and creator of his eponymous menswear label, and Sandra Campos, business brains behind Polo Ralph Lauren, Gomez' line is "pretty, feminine and bohemian, which is reflective of her own style.
"She has such a good sense of what she likes and what she doesn't like, Melillo, creative director for the Dream Out Loud by Selena Gomez line, told WWD. "It was surprising as I've never worked with someone so young, and never really expected her to be so smart. She has a desire to be involved, and nothing is sent out there without her approval.
Planning to launch a full sportswear collection for A/W10, the line is made up of Boho dresses, floral printed tops, jeans, skirts, jackets and accessories including scarves and hats.
It probably won't be our sort of thing, but it looks as though Gomez could take the tween fashion world by storm.