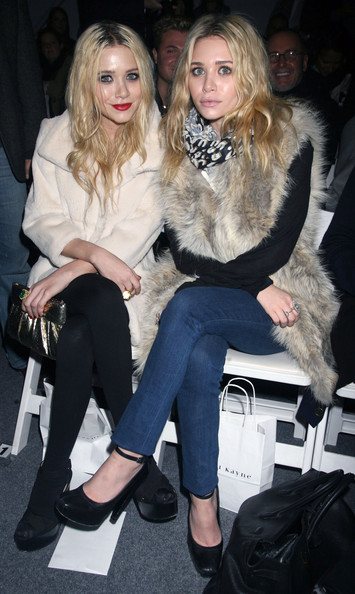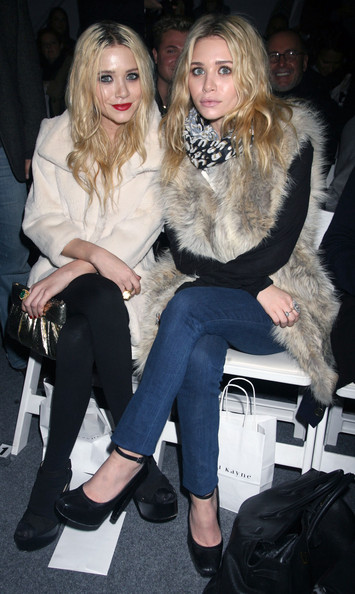 Oh, is the creative genius of the Olsen twins never ending? After recently revealing they would be expanding their high-end label The Row to include a sunglasses line, Mary-Kate and Ashley have now set their sights on creating a collection for a younger market.
The trendy twins , who became members of the CFDA last week , have teamed up with J.C. Penney Co. Inc., one of the leading retailers in the US, to design an exclusive junior line for girls up to the age of 15, called Olsenboye.
"It's very fun, fashion driven, trendy and wholesome at the same time, said Liz Sweney, Penney's executive vice president and general merchandiser of womenswear. "While it's got the Olsens' spirit, it's not limited to their size, ranging from sizes 0 to 15. It's really important that Olsenboye serves lots of girls, she added. "It's not just about girls size zero or one.
Surprisingly, it was the stylish sisters who contacted the store with the idea for a collaboration. "Mary-Kate and I watch current trends and see our partnership with J.C. Penney as an opportunity to add something unique to the market place, especially in the current climate, Ashley told WWD, with her sister adding, "Ashley and I felt strongly about creating a unique experience to reach the teen customer.
The 'sportswear' collection will include denim, bottoms, tops, dresses, skirts, shorts, jackets, handbags and shoes retailing between $20 and $50, with travel inspired mini-collections appearing periodically.
Olsenboye will bow in 600 J.C. Penney stores in February next year. Er, are we too old?