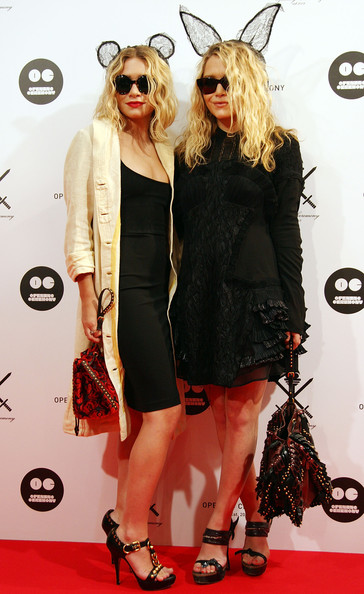 As the trendiest twins in fashion, Mary-Kate and Ashley Olsen have set trends with their statement eye wear, so we didn't think it'd be long before the designer duo put their minds to making their own. And would you believe it , news just in is that the pair are teaming up with Linda Farrow to create a collection of sunglasses.
Mary-Kate and Ashley , who were praised by the Council of Fashion Designers of America earlier in the year for their contribution to US fashion , are expanding their high-end label The Row to include a collection of stylish sunglasses, which will be ready just in time for S/S10.
Produced by Linda Farrow, the genius behind the shades at Luella and Dries Van Noten, the range will initially include just four styles: a classic metal aviator, an oversized square frame, a vintage-inspired brown shade, and a pair of sixties-inspired round rims.
"Designing eye wear was definitely more complicated than we thought, the girls told WWD.
Although they're aiming to perfect the four styles for now, the sisters hinted that there may be room to expand the collection if it's successful, and maybe even add more accessories. Ok, so now we're really excited.
We'll have to wait until next year to find out which retailers will stock the sunglasses, but it looks likely that it will be those that already stock The Row.