Last Updated on 28th October 2009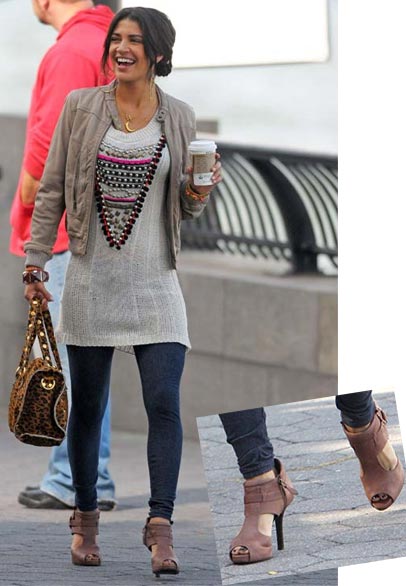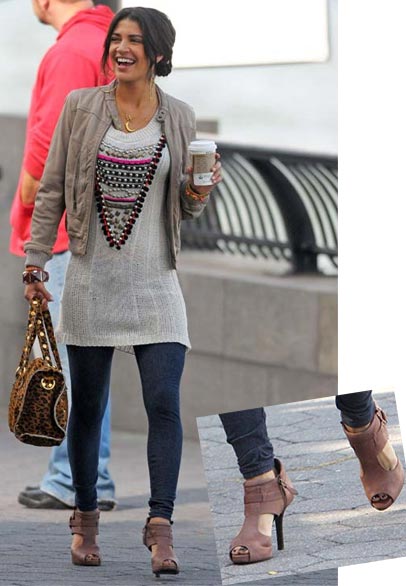 The Gossip Girl ladies certainly do get their pick of fantastically eclectic clothes, and Jessica Szohr makes sure she is at the front of the queue. Despite her legs looking considerably shorter than usual, the outfit is bejewelled, casual New York chic at its best.
Her choice of gorgeous footwear, on trend leather jacket and denim leggings are all pieces every girl who watches GG lusts over, however the long knit top makes her body look a rather perculiar shape!
The denim leggings are Charley 5.0, $165 available at Singer 22
We found these similar style of shoes at topshop.com that are perfect for strutting around NYC or even Milton Keynes!