Last Updated on 19th October 2013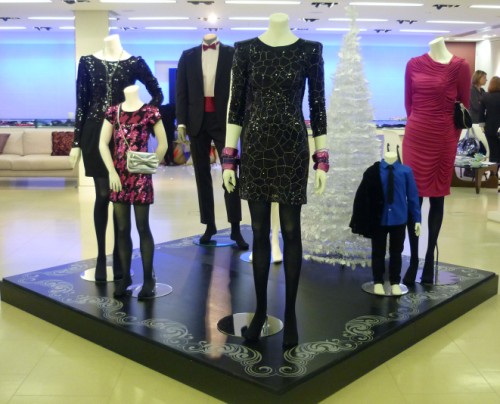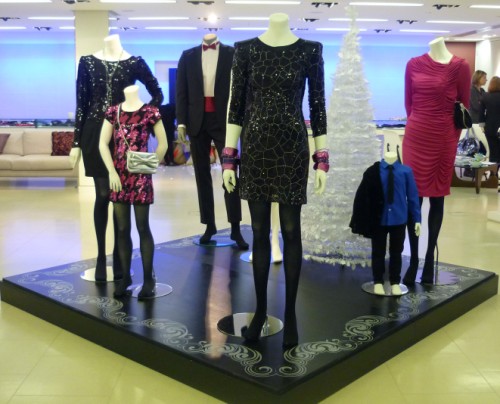 Here at My Fashion Life, we've decided that November is the acceptable month to start getting excited about Christmas and therefore, the sparkly partywear that will start to filter through our favourite high street stores over the coming months. Marks and Spencer were quick off the mark when they hosted their partywear press day in October, showing us all the delightful and fashionably festive things that we have to look forward to.
Decked out in Christmas Trees and crackers, the room was awash with sparkle, with sections dedicated to each of M&S's clothing ranges. Autograph and Limited Collection were the most impressive brands, boasting an extensive selection of evening dresses and elegant accessories as well as cosy winter knits for daytime.
Among an enviable array of sequinned pieces, the stand out dresses were these velvet numbers: very fall 2009! The short, grey shift from Limited Collection was styled to textured perfection with a dash of faux fur and long, black beads. At £45, this simple and versatile dress is a worthwhile investment if you're a fan of this seasonal trend.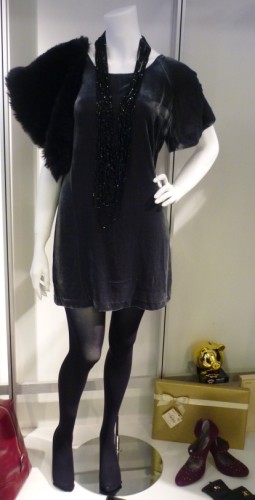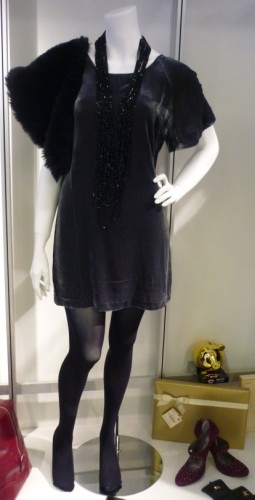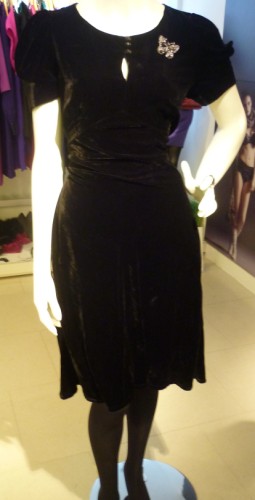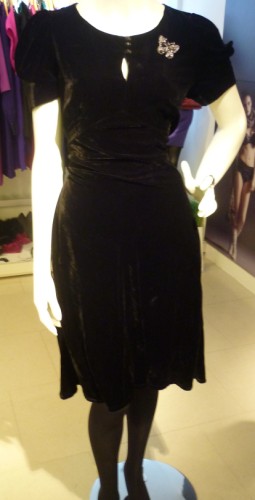 Treating us to champers and delicious nibbles (including those mouth-watering brie and cranberry parcels), M&S did everything to get us into the Christmas spirit, even offering us a rummage through Santa's present sacks to pick some gorgeous Marks and Spencer's treats to take home with us. I think all that was missing was Santa Claus himself!
As well as showcasing their latest finery and feeding us up on miniature cheeseburgers, the high street favourite used the day as a platform to announce their new sleepwear collection Eco-B by Eco-Boudoir, the luxury lingerie designer. The ten-piece collection is produced in the store's first carbon neutral lingerie factory in Sri Lanka, using sustainable fabrics and dyes.
Jenny White, Founder of Eco-Boudoir said: 'we are delighted to be collaborating with M&S on this nature inspired collection as they are leading the high street in sustainable fashion and really striving to make a difference. With this collaboration it is our mission to make sustainability sexy.'
The range will be available from the end of November, exclusively in the Marble Arch M&S and online. Prices will range from £25 – £90 in sizes 8-16.