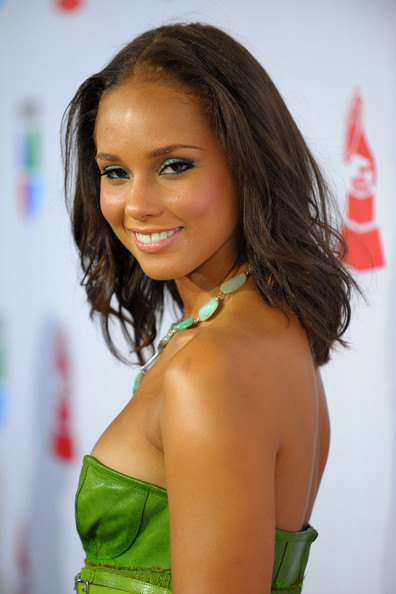 We didn't see this one coming. Alicia Keys is turning her creative hand to designing as she creates a line of jewellery with Gisele Theriault.
The soulful singer, who made it onto Vanity Fair's best dressed list earlier this year, is teaming up with the renowned jewellery designer to launch The Barber's Daughters Jewellery , a collection of silver jewellery with poetry inscriptions and prayers of Dr. Masaru Emoto, author of Hidden Messages in Water.
Set to launch in November, The Barber's Daughters Jewellery, which is part of new company AK Worldwide, will appear in a pop-up shop for two days – 23rd and 24th , in lower Manhattan, with Ms Keys making an appearance on the second day, reports WWD.
We've had a little peek at the hand-crafted jewellery in all its rustic, natural glory, but we're not entirely convinced , a few nice pieces, perhaps, but its very simplistic. Oh well, even if it doesn't do so well, Alicia's always got that Grammy Award winning career to fall back on…