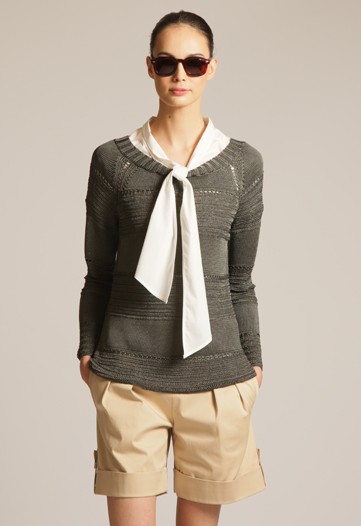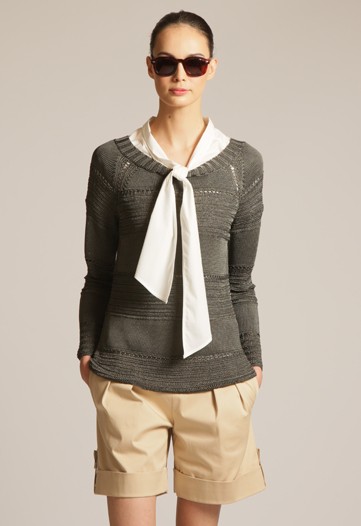 Zac Posen's got a new venture, launching Z Spoke , a new lower-priced line launching exclusively at Saks Fifth Avenue for spring.
Having come to expect extravagant eveningwear from the American designer, his new endeavour may come as a bit of a surprise. The key word? Sportswear. "It's not Zac-for-less, it's not the little sister collection. The dresses , that's something I can do with my eyes closed. This is about a new identity says Posen, who's partial to a bit of homecooking.
The 60 piece strong collection, largely made up of separate pieces, includes knitwear, cotton shirts and pleated khaki shorts, which Posen describes as "minimalist and utilitarian.
"We've had so much pressure from press and retailers to build out our collection into this more American sportswear look in our top line, he tells WWD. "To me, it's more appropriate to build a whole brand and collection around this price point. Chic sportswear should be at this price point, which, by the way, starts at about $78 for a cotton T-shirt and reaches $675 for a knit dress.
Z Spoke will launch exclusively at Saks Fifth Avenue ready for next spring.