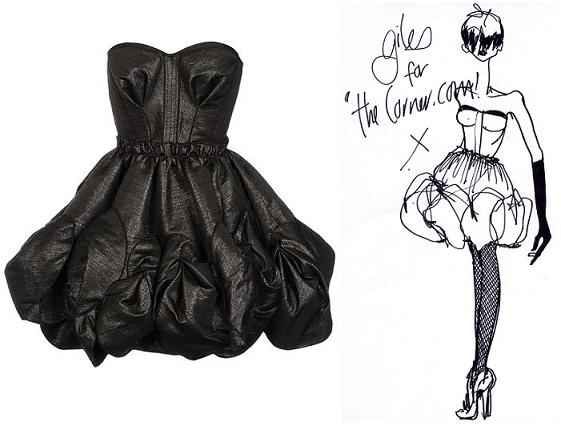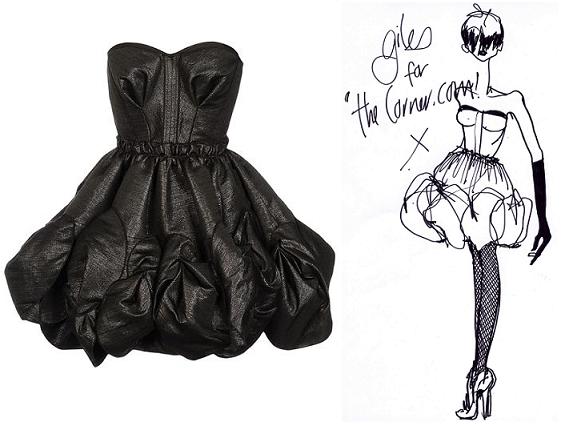 The collaboration King is back: British designer Giles Deacon has created a capsule collection exclusively for online outlet thecorner.com.
As one of the most acclaimed British designers of the moment, Giles Deacon has designed three bespoke pieces for thecorner.com, an luxury online boutique specialising in showcasing 'mini-stores' from artists and cutting edge companies.
Deacon's designs include a remake of his SS10 'Pixie' bustier dress (this time in black lurex), a skirt and a top , all inspired by flower petal details, which feature across the three items in decorative embellishments. We actually prefer the new lurex Pixie dress to the original , the sparkling shimmer sets it off with a sizzle (perfect for the festive season, too).
"I'm really excited to be offering the Pixie dress in this exclusive fabric and colour for thecorner.com, which will prove to be a truly innovative online retailer experience, said Giles, who's collaborated with Cadbury, New Look and Evoke, among many others .
Check out the limited edition pieces (and lots of other gorgeous goodies) over at thecorner.com quick , once they're gone, they're gone for good.