Last Updated on 8th December 2009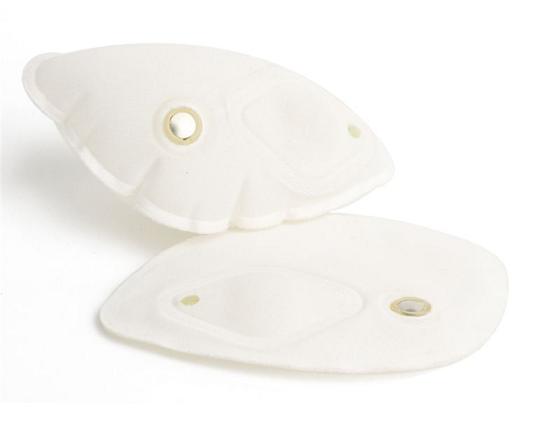 Looking to give your outfit a little boost this Christmas? Debenhams has introduced a little helper for the festive season that promises to do just that: inflatable cleavage enhancers.
Following the launch of its PeachyBody cellulite busting pants last week, Debenhams has struck again with a new accessory to help banish our body woes as it launches its pump-up air pads, which promise to boost your bust by up to one cup.
Set to be the new secret weapon in the style stakes, the pump-up pads are designed to fit comfortably in a clutch bag, meaning the transformation from day to night is smooth and seamless (well, so long as nobody peeks inside your bag).
"When getting ready at work for the office Christmas party, a cleavage boost is the perfect pick-me-up to take you from day to evening glamourpuss, said Annette Warburton, head of lingerie buying at Debenhams. "Moving on from traditional silicone and oil inserts, the lightweight and adjustable nature of the air version lends itself to every occasion, whether it's a va-va-voom effect needed or a just natural enhancement.
Like a chicken fillet when flat, the air pads feature a pump button which, when squeezed, pushes air into the pad. This can then be customised to your desired size and inserted into your bra to lift and give your desired enhancement , without the need of surgery.
We're not sure how long they'll last on the dancefloor (if you shake your booty as hard as we do then they might shift a little), but the pump-up pads seem like a great quick-fix for those in need of a little lift.
The Air Boost Pads are available in Debenhams stores now and online at www.debenhams.com for £5 (pretty great price point, too).