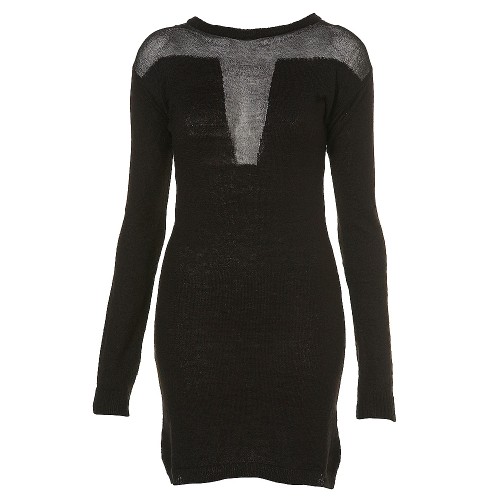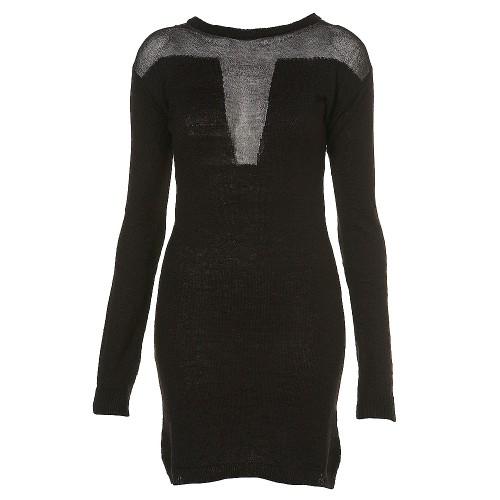 Oh, how we love Topshop's fashion collaborations. London designer Louise Goldin's latest collection for the high street store features a range of mixed density, panelled knits inspired from her 'Transformers' mainline collection. The pieces are selling out fast but we still have time to get our hands on this cosy yet sexy, LBD.
Add a bit of warmth with a plain vest top underneath or get the full effect by drawing attention to the dress' sheer front and back.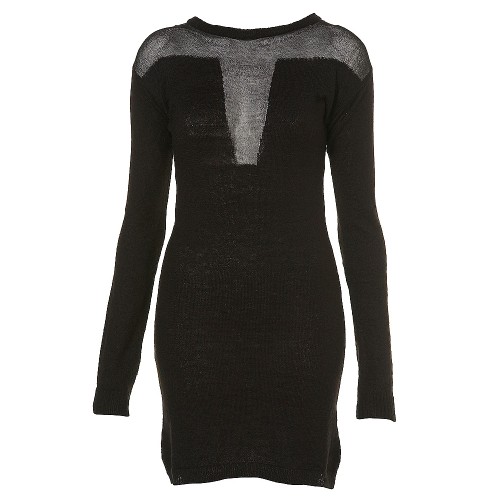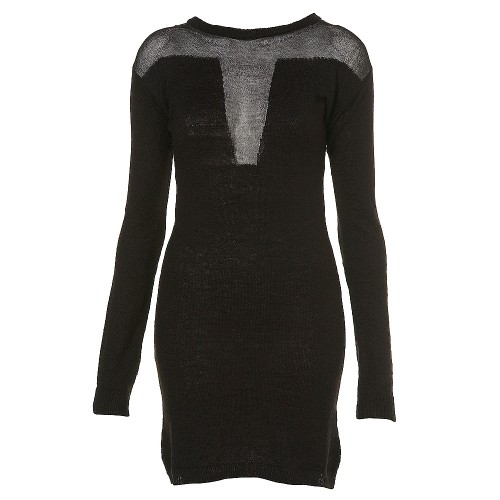 A strikingly simple addition to your winter wardrobe. £55 from Topshop.