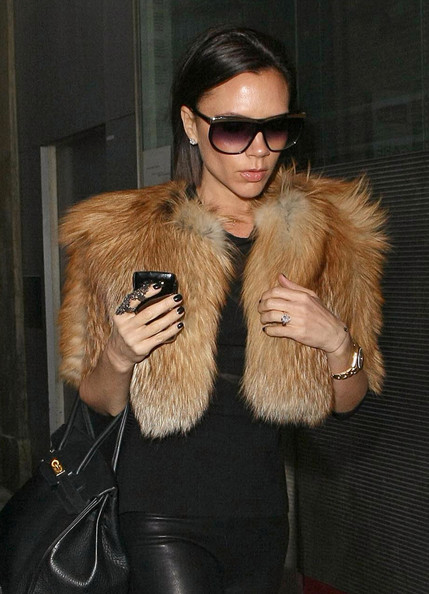 She's just expanded (and re-branded) her denim and sunglasses lines, but it seems Victoria Beckham's already got more cards on the creative table, teaming up with Marc Jacobs to focus on fur.
Or so rumours suggest, anyway. There was nothing untoward as she hopped on the Eurostar to meet with BFF Marc Jacobs in Paris over the weekend, but the designer pair caught fashion's eye when they were spotted meeting with the men in suits at LVMH.
According to Elle UK, conformation (of sorts) later came from LVMH executive, Edo Jao, via Twitter. "Well hanging with Vic B and MJ is going real well. I think they're talking about a line with fur. Launching pre-emptive PETA strike now, he tweeted.
Taking that, how much VB loves her furs and how Marc Jacobs is partial to a bit of the soft stuff into consideration, we thought this seemed like a sure-fire thing. If only it were that simple.
Grazia has just revealed a statement from a Victoria Beckham's spokesperson: "This is simply not true, although Victoria supports personal choice, she chooses to opt for synthetic imitation products rather than real fur.
So, either they're just trying to keep it under wraps, or Mr. LVMH was telling porkies.