Last Updated on 7th January 2010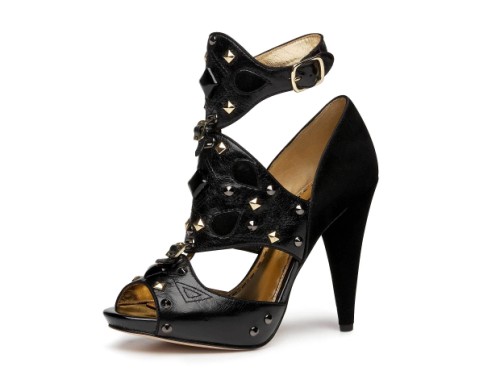 Australian-born footwear brand Mimco have taken inspiration from Robert Palmer's signature 'Addicted to Love' video for their latest 'Under the Radar' collection for December.
The range – which features seven different statement designs in black – is available in London Mimco boutiques and Kurt Geiger concessions at House of Fraser, who will also house the exclusive 'Addicted to Love' shoe as pictured above.
Draw attention to these bad boys in a slinky LBD and a dash of red lippy, a la Robert Palmer's backing ladies. Guitar and stoney face, optional.
£179 from Kurt Geiger at House of Fraser.
Not for you? Why not take a look at the rest of the 'Under the Radar' collection below, priced between £79 and £219: