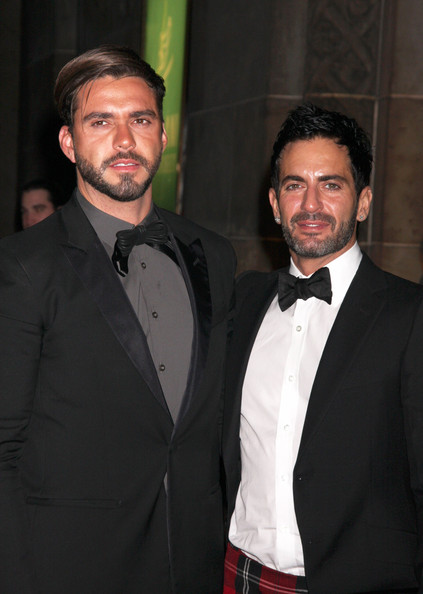 Did they, didn't they? Marc Jacobs' nuptials are hitting fashion's headlines again, with rumours that he and partner Lorenzo Martone tied the knot during a Christmas break in St. Barts.
Granted, this isn't the first case where the pair have been rumoured to have wed, but this time there's hard evidence. Well, sort of. A photograph has emerged of the couple clad in white and posing in front of a wedding cake.
And to cement suspicion even further, tiny tributes of the duo stood on top of the cake showing a suited-and-booted Lorenzo and a bare-chested, kilted Marc, Vogue UK reveal.
But if only it were that simple. According to a spokesperson for the designer, this wasn't a wedding, and the pair are still happily engaged. Apparently Larry Gasgosian just hosted an engagement party for them. With a wedding cake.
Well that's us utterly confused. The saga continues…