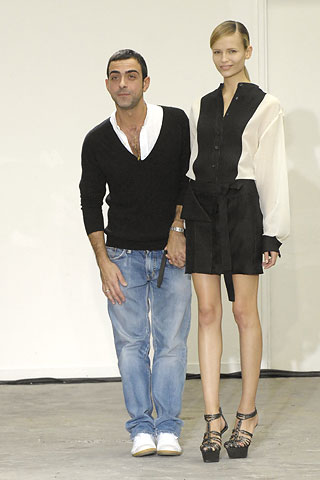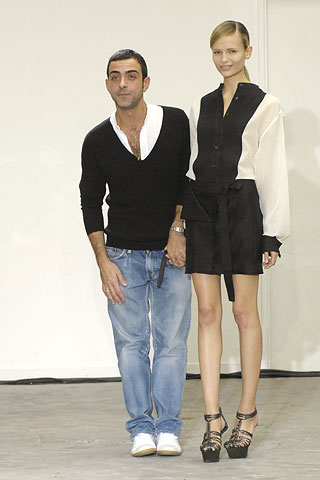 Not that he ever went anywhere, but British born designer Antonio Berardi is having somewhat of a fashion moment.
Already popular among the A-listers , Gwenyth Paltro famously wore his lace-panelled dress on her Iron Man comeback tour, and Victoria Beckham was the first to attempt his heel-less shoes , Berardi's designs are becoming more and more popular with the stars as we approach red carpet season.
"Gwyneth asked if she could keep the [lace-panel] dress because it was such a good look for her, said Berardi. "It is amazing to think that they can wear whatever they want. They have access to whichever designer, but they choose you.
Yes, Berardi, they choose you for your curve-enhancing bodycon dresses. Both Jessica Alba and Penelope Cruz have called in such pieces , 10 and eight such pieces retrospectively, no less , for the upcoming award ceremonies.
"I've always done the body-con look. I like shape. I like hips. I do like the hourglass, and I like that sense of a woman. It's what I've grown up with. It's my Sicilian heritage, the designer, who's previously ranted about women with a lack of curves, told the Timesonline.
And with that we await his AW10 offerings, where we expect oodles more embellished bodycon bits.
[Images]