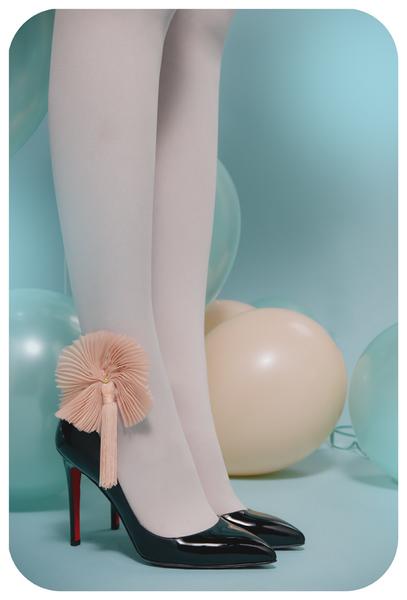 Thanks to Bebaroque's latest spring collection we've come over all excited about hoisery again. In fact, not since Henry Holland's collaboration with Pretty Polly have we found ourselves putting together whole outfits based around a pair of tights.
This pair of cream-coloured 80 deniers are hand embroidered with a pleated fan, golden bead and flapper-style tassel, adding a touch of burlesque glamour to your opaque ankles! Now all we need are those Christian Louboutins…
£49.95 from Bebaroque.