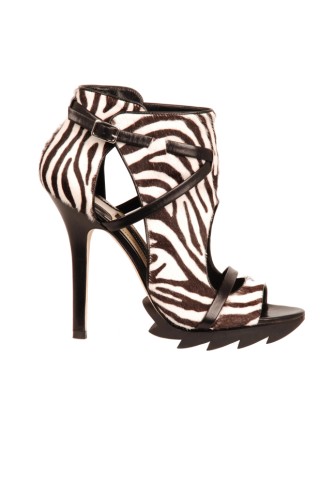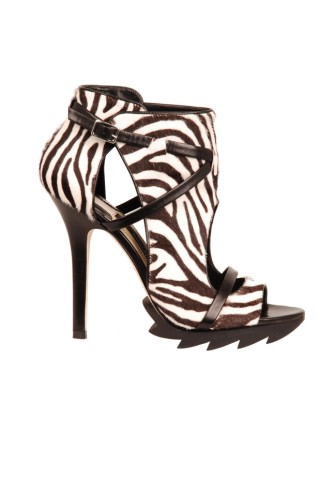 We're big fans of Camilla Skovgaard here at My Fashion Life so we were more than a little happy when we discovered that the Danish shoe designer had collaborated with luxury womenswear designer and recent OBE recipient, Amanda Wakeley.
We love the razor-sharp sole and towering stiletto of Skovgaard's creations and these zebra print shoes are no exception. Channelling the tribal look, the killer summer sandals are made from pony skin and leather and are also available in a chocolate brown colour.
While we can imagine that these swoonsome lovelies look just the right side of edgy when teamed with a signature Wakeley, flowing, evening gown, this is not a partnership we could have imagined. You won't be hearing any complaining over here though; we're currently counting our pennies before these sell out.
£350 from Amanda Wakeley.