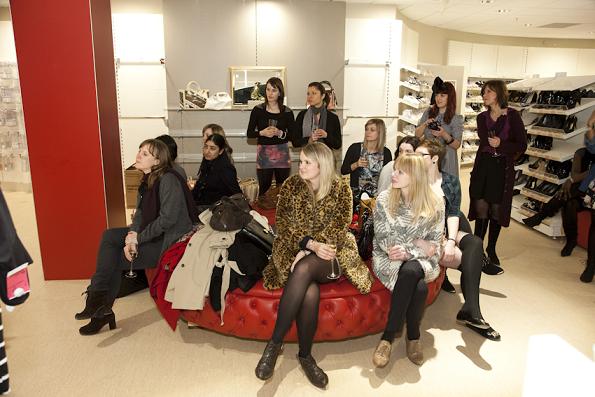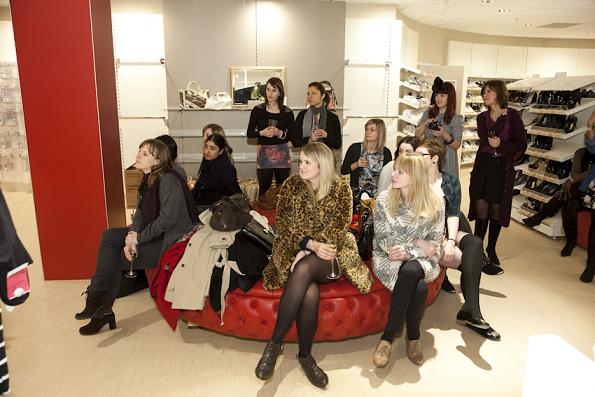 TK Maxx and boutique aren't two words we'd readily associate together, but times, as we know, are a-changing. Team TK Maxx is revamping its womenswear store in Putney, transforming it from an everyday shop into your very own boutique boudoir. Naturally, as very witnesses to this store's initial launch back in October, we popped along to a little preview last night to see just how much it's changed.
We say boutique, but what we rather mean is boutique-y. Not wanting to oust its faithful TK Maxx shoppers, the masterminds behind the Putney branch have set to tweak the store with a few feminine touches, offering a boutique-y feel to TK Maxx without creating the intimidating atmosphere of a stand-alone boutique.
Set in the up-and-coming area of Putney, the intimate womenswear store is the perfect setting for such a venture, and though unfinished last night, let us assure you there lies full potential. Curved shabby-chic walls, embossed signs, fairy spotlights and those little extra-mile touches have been sprinkled across the store to add a more feminine feel, which makes for a rather more relaxed , and enjoyable , TK Maxx shopping experience.
What's great about this is that TK Maxx have really come to understand their customer base , they know the market, they know the area, and they know the extra steps they have to take to transform this store into something rather special. Afterall, not being greeted by unorganised piles of stress makes TK Maxx a whole lot more tempting.
Don't worry about your man in all of this, either. At the back of the store, just in front of where we spied a gorgeous Luella handbag, lies a luxe round red leather sofa, an area we've dubbed the men's crèche. So we hear, this is the place to leave your partner enjoying a coffee and a nibble whilst you browse the rails for your designer discounts.
And now that your appetite's thoroughly whet, it's time to drool. The womenswear store's official opening is tomorrow, and to mark the special occasion, TK Maxx are throwing a pampering party for all its customers. Make your way down for champagne, canapes, massages and makeovers from the Powder Puff Girls as you shop to your hearts content.
See you there.
TK Maxx Womenswear store, 62 Putney High Street, London SW15 1SF